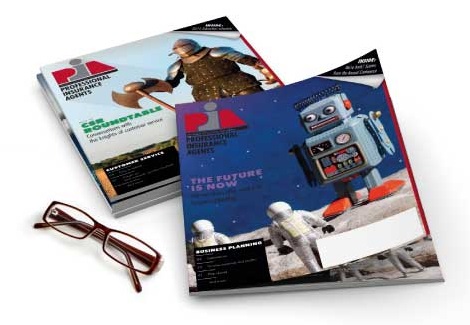 Oct 18, 2017
NJYIP to hold inaugural Awards Gala, celebrate milestone anniversary, honor insurance professionals
Trenton, N.J.—The New Jersey Young Insurance Professionals, an affiliate of the Professional Insurance Agents of New Jersey, will hold its inaugural Awards Gala, Friday, Dec. 1, 2017, at the Sheraton, Edison, N.J., starting at 6 p.m.
This black-tie optional event, which is being held in honor of NJYIP's 30th anniversary, will celebrate some of the industry's brightest stars from the past and present. Those individuals honored during the evening will be:
Gregory E. Murphy, chairman & CEO of Selective Insurance Group Inc., will be presented with the Company Person of the Year award for his contributions to the insurance industry.
Robin Suydam, Assured Partners, president of Suydam Insurance Operations, first president of NJYIP and the first female president of PIANJ, will receive the NJYIP Lifetime Achievement award.
Tom Wilkens, branch manager and director of McGowan Risk Specialists, will be honored as the NJYIP of the Year.
"NJYIP is proud to hold its first-ever Awards Gala, which will offer attendees the chance to meet with colleagues and celebrate those who have supported and nurtured the association during the last 30 years," said Aaron Levine, president of NJYIP. "Gregory, Robin and Tom have been a part of NJYIP for a long time, if not from the beginning. We are honored to celebrate their legacy during this inaugural event."
For more information, or to register for the event, log on to njyip.org and click on "2017 NJYIP Awards Gala."
Press is welcome. Please contact Mary Christiano or Darel Cramer at (800) 424-4244 for more information.
NJYIP, which is celebrating its 30th anniversary this year, is an organization dedicated to the professional and personal growth of newcomers to the insurance industry. It is an affiliate of PIANJ, a trade association representing professional, independent insurance agencies, brokerages and their employees throughout New Jersey.
-30-