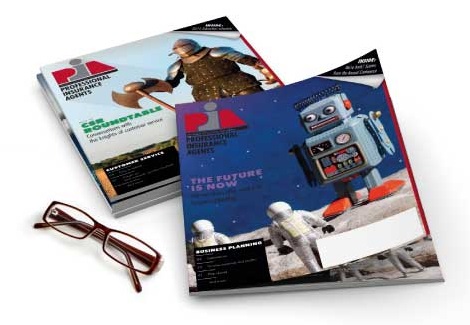 Apr 7, 2020
The latest on the COVID-19 outbreak
It is important to PIA that you are updated on developments pertaining to the novel coronavirus (COVID-19) outbreak regularly.
To find the latest information about COVID-19, please review this news posting daily. Postings include topics such as:
Latest news about COVID-19 in Connecticut:
Business & Compliance:
April 2: Looking for more information on paid medical, family and sick leave? PIA members can access QS91012—FFCRA paid medical and family leave, and QS91013—Additional information about paid medical, family and sick leave questions in the PIA QuickSource library.
April 2: Start applying for a Paycheck Protection Program loan Friday, April 3
April 1: How to prepare for an SBA Paycheck Protection Program loan
March 27: Important DECD update
March 27: President signs federal stimulus package; includes loans for small businesses
March 26: Who qualifies for paid leave under the new coronavirus law
March 26: Connecticut launches small-business bridge loan program
March 24: Lamont signs Executive Order 7K to allow remote notarization, and to suspend probate court, noncritical workers' compensation requirements
March 23: Nonessential businesses must cease in-person functions; more updates from weekend
March 23: Treasury, IRS, and Labor announce tax credits for small- and mid-sized businesses to swiftly recover the cost of providing coronavirus-related leave
March 23: Mass. governor orders all nonessential businesses to cease in-person operation, directs the Department of Public Health to issue stay-at-home advisory for two weeks
March 22: Gov. Lamont releases guidance to businesses on order asking Connecticut to 'stay safe, stay home'
March 20: Governors from Conn., N.J., N.Y., and Pa., advocate for federal assistance for residents and businesses
March 20: U.S. Treasury extends tax-filing deadline for taxpayers and businesses
March 20: Business interruption insurance and the novel coronavirus
March 20: Restaurants, cafes and taverns permitted to sell sealed alcoholic beverages with take-out meals; barbershops, hair salons, tattoo or piercing parlors must temporarily close
March 19: Updates from governor about small- to mid-size businesses
March 19: Paid sick leave signed by president
March 19: Hartford officers test positive for COVID-19; second Connecticut resident dies of disease; Gov. Ned Lamont directs nail salons, barber shops to close
March 18: Treasury and IRS to delay tax payment deadline by 90 days
March 18: Northeast governors from Connecticut, New York, New Jersey and Pennsylvania announce additional measures to combat COVID-19
March 17: If you do business in New York: Cyber security certification of compliance filing deadline extended to May 30 due to COVID-19
March 16: Northeast governors from Connecticut, New York, New Jersey announce collective measures to combat spread of COVID-19
March 13: U.S. House plans to vote on virus bill soon
March 10: Utica National offers coronavirus guidance for employers, and educational institutions
March 3: Endorsements: COVID-19 risk management
Insurance Industry:
April 6: Commissioner calls on insurers to lower personal auto premiums, adjust certain commercial auto insurance during COVID-19 pandemic
April 3: Travelers' 'Distribution Support Plan' to provide financial assistance to agents and brokers
April 3: Insurance producers required to provide notice to N.Y. policyholders by April 13, 2020
April 2: Executive order requires 60-day grace period for policyholders unable to pay premiums due to COVID-19 pandemic
March 31: PIA National proposes COVID-19 recovery fund
March 27: PIA National statement on House passage of COVID-19 relief bill
March 27: PIA National statement on Senate passage of COVID-19 relief bill
March 26: Commissioner Mais calls on auto insurers to extend coverage to delivery drivers' personal vehicles
March 25: PIACT confirms: Insurance agencies deemed essential for 'Stay safe, stay home,' and other COVID-19 updates
March 24: CID requests 60-day grace period for cancellations
March 24: DECD: Insurance agencies an essential business, and may continue necessary business operations
March 24: CID: License renewals and continuing-education compliance dates extended to June 30
March 20: Utica National offers advices on the COVID-19 pandemic: How agents and producers should respond to coverage questions
March 19: Even during challenging times, we are committed to our members
March 18: PIACT updates members about COVID-19
March 17: Insurance department temporarily closes office to the public
March 17: A message about COVID-19 from PIACT Lobbyist James Woulfe, Esq.
March 12: COVID-19 and what it means to you (PIA QuickSource document)
March 12: Insurers impacted by coronavirus twice over
March 11: Connecticut Insurance Department issues notice to travel insurers due to state emergecy declaration
March 11: Update from PIACT: Conn. leaders take precautions; COVID-19 in state
March 10: Conn. insurers agree to cover costs of COVID-19 testing
March 10: Gov. Lamont working with health insurers to assure preparedness for coronavirus outbreak including coverage for testing costs
March 9: Coronavirus will cost businesses billions. Insurance may not help.
March 6: Update from PIA:?COVID-19 outbreak
Feb. 4: Many coverage exclusions with coronavirus
General Information:
April 7: COVID-19 update from Department of Public Health
March 30: Gov. Lamont announces approval of federal disaster declaration for COVID-19 response in Connecticut
March 27: Protection of public health and safety during COVID-19 pandemic and response - increased distancing, expanded family assistance, and academic assessment suspension
March 20: All DMV branch offices will be closed until further notice. Services will be provided online, through the mail and by phone
March 20: Conn. DMV announces extension for renewal of DMV credentials
March 18: Gov. Lamont provides update on Connecticut's coronavirus response efforts
March 17: Gov. Lamont provides update on Connecticut's coronavirus response efforts
March 17: Attorney General Tong provides update on coronavirus price gouging complaints
March 17: Congress begins to address COVID-19 pandemic
March 17: One dangerous coronavirus "self-check test" is circulating on social media. Here's why you should avoid it.
March 16: Lamont administration, Mashantucket Pequot, Mohegan Tribal Nations strike historic agreement to support COVID-19 prevention efforts
March 13: Trump declares a national emergency in response to coronavirus
March 13: Federal government's response to coronavirus, COVID-19
March 11: COVID-19 is now officially a pandemic, the World Health Organization says
March 10: Attorney General Tong releases guidance on price gouging enforcement
March 8: Gov. Ned Lamont announces first positive case of novel coronavirus involving Connecticut resident
Webinars & Videos:
April 7: The Break: Business Interruption
April 7: The Break: New York Moratorium
April 2: The Break: Paycheck Protection Loan
April 1: The Break: Paid Medical and Family Leave
April 1: PIA Northeast Director of Government & Industry Affairs Bradford J. Lachut, Esq., to lead PIA webinar, Coronavirus and Commercial Coverage on Monday, April 13, and Wednesday, May 6, from 10-11 a.m.
March 31: The Break: PIA explains what small businesses need to know about the federal stimulus
March 23: Did you miss the free-to-PIA-members Webinar: Coronavirus: What You Need to Know Right Now? You can access it on-demand now.
March 10: Video: Insurance department commissioner talks coronavirus