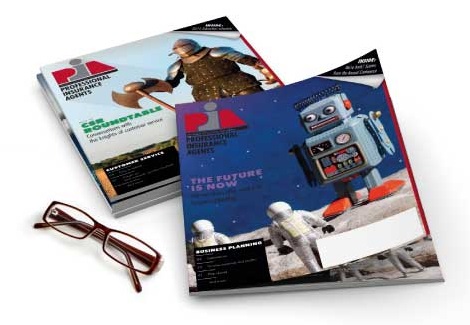 Jan 17, 2017
PIANJ, NJYIP recognized by Special Olympics New Jersey for longest-standing partnership
Trenton, N.J.—The Professional Insurance Agents of New Jersey and its affiliate the New Jersey Young Insurance Professionals were honored for their 33-year partnership with Special Olympics New Jersey at the charity's Annual Dinner. To date, PIANJ and NJYIP have raised more than $3.6 million for Special Olympics New Jersey through their Golf Classic and 5K Fun Run at the PIANJ/PIANY Annual Conference, respectively. The associations' members also volunteer at various Special Olympics New Jersey events throughout the year. The Special Olympics New Jersey Awards Dinner is an annual event that highlights accomplishments by Special Olympics New Jersey athletes, volunteers, families, coaches and corporate partners that align with the organization's mission.
"For more than three decades, NJYIP and PIANJ have supported Special Olympics New Jersey and its programs," said Donald F. LaPenna Jr., president of PIANJ. "Professional, independent insurance agents are committed to their communities and NJYIP and PIANJ are especially proud to have supported Special Olympics athletes across the state for so long. We also are honored to have them participate in the Fun Run and the Golf Classic each year."
During the Special Olympics New Jersey Awards Dinner, PIANJ and NJYIP were recognized as platinum sponsors and received a special plaque, which was accepted by PIANJ Director and NJYIP past President Tom Wilkens, who is a former U.S. Olympics swimmer and a professional, independent insurance agent.
"PIA and NJYIP are our longest standing corporate partners," said Heather B. Andersen, president and CEO of Special Olympics New Jersey. "Over 30 years ago, they aligned with us when they added a 5K Fun Run to benefit Special Olympics New Jersey to their Annual Conference, and the race has since become a signature event. The funds raised each year through this event and the PIANJ Golf Classic have now surpassed $3.6 million, which has helped Special Olympics New Jersey to continue to provide free training and competition to over 25,000 athletes throughout the Garden State annually. We are truly honored to be associated with PIANJ and NJYIP."
Special Olympics New Jersey provides year-round sports training and athletic competition in 24 Olympic-type sports for more than 25,000 children and adults with intellectual disabilities, completely free of charge, giving them continuing opportunities to develop physical fitness, demonstrate courage, experience joy and participate in a sharing of gifts, skills and friendship with their families, other Special Olympics athletes and the community. Visit www.sonj.org for more information.
NJYIP is an organization dedicated to the professional and personal growth of newcomers to the insurance industry. It is an affiliate of PIANJ, a trade association representing professional, independent insurance agencies, brokerages and their employees throughout New Jersey.
-30-