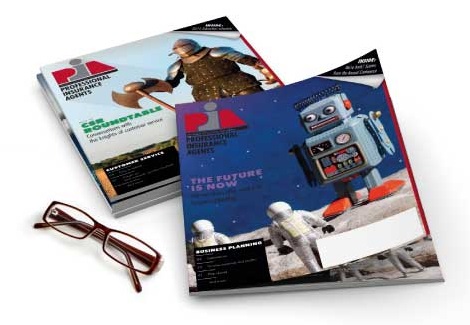 Dec 20, 2017
Gov. Cuomo signs PIANY-supported workers' compensation renewal and SUM coverage bills into law
GLENMONT, N.Y.—The Professional Insurance Agents of New York State is applauding Gov. Andrew M. Cuomo for signing two consumer-friendly bills into law on Monday. The first law (A.1620/S.1005), gives policyholders advanced notice if their workers' compensation premiums increase by more than 10 percent. The second law (A.5445A/S.5644), requires supplementary uninsured/underinsured motorist limits to match bodily injury in personal automobile insurance policies. The legislation, sponsored by Assemblyman Andrew D. Hevesi, D-28, and Sen. Joseph E. Robach, R-56; and Assemblyman Joseph D. Morelle, D-136 and Sen. James L. Seward, R-51, respectively, passed both the Assembly and Senate prior to the end of the legislative session. The association supported both bills and worked with their sponsors to see them successfully enacted.
A.1620/S.1005 requires insurance carriers to provide conditional renewal notices to workers' compensation policyholders when their premium will increase by more than 10 percent at renewal with an affiliated insurance company that is under common control with the previous insurer. The law is effective Tuesday, April 17, 2018.
A.5445A/S.5644 makes certain that auto insurance consumers are made aware of the benefits of SUM coverage and that these consumers are provided with the option of declining such coverage. The law requires that the amount of SUM coverage that insurance carriers must make available to consumers is equal to the bodily injury limits on a policy, removing a $250,000 cap on required coverage. The law will take effect Saturday, June 16, 2018.
"We applaud Gov. Cuomo for protecting New Yorkers by giving them the opportunity to find alternative insurance coverages before their current policies expire and for making sure they are aware of their SUM coverage options," said PIANY President Fred Holender, CLU, ChFC, CPCU, MSFS. "And we commend the lawmakers who supported both bills to provide New York's insurance-buying public with protections they deserve and the opportunity to work with professional agents who can help them find the policies that fit their needs."
PIANY is a trade association representing professional, independent insurance agencies, brokerages and their employees throughout the state.
-30-