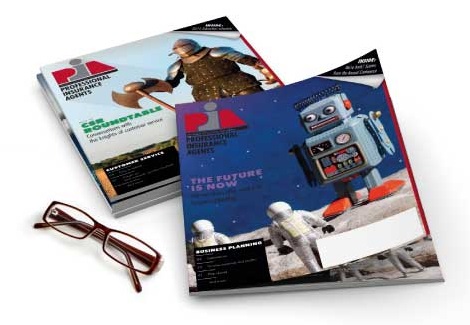 Oct 26, 2017
Viaña to receive Distinguished Insurance Service award from PIANY
GLENMONT, N.Y.—J. Carlos "Shawn" Viaña of Latham received Professional Insurance Agents of New York's Distinguished Insurance Service award at the association's Hudson Valley Regional Awareness Program. This award is presented to an individual with a history of service to the American independent agency system and to PIANY. Viaña is senior vice president of Marshall & Sterling Inc., in Poughkeepsie, N.Y.
Viaña accepts his award at the Hudson Valley RAP luncheon.
An active member of the association, Viaña served as president of PIANY in 2005-06; president-elect for 2004-05, first vice president from 2003-04 and treasurer from 2001-03. He currently is member of PIANYPAC Governing Committee.
Viaña's other industry-related activities include membership in the Merchants Insurance Agency Advisory Council; The General Accident Insurance Advisory Council; Selective Insurance Advisory Council; Central Insurance Agency Council; Acadia Insurance Agency Council and Liberty Mutual Agency Council. He also is a former member of the CNA Pacer Panel.
In his community, Viaña is chairman of the Northeastern New York Safety and Health Council and a member of the Living Resources Foundation Board. He is a former member of the Troy Boys & Girls Club.
PIANY is a trade association representing professional, independent insurance agencies, brokerages and their employees throughout the state.
-30-