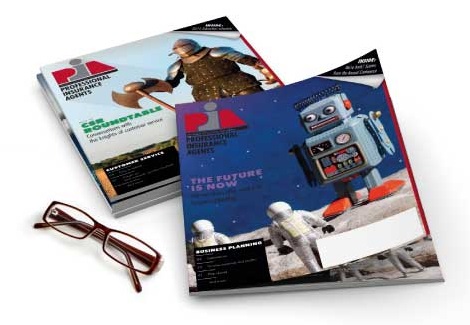 Sep 13, 2017
PIANY honors Dean with Community Service award
GLENMONT, N.Y.—Tim Dean, CIC, CRM, president of Marshall & Sterling Inc., in Poughkeepsie, N.Y., received the Community Service award at the annual board of directors dinner held Sept. 12, 2017.
The PIANY Community Service Award recognizes individuals who demonstrate a significant commitment to the improvement of his or her community.
An active member of his community, Dean serves as a trustee for Vassar Brothers Hospital and he is a board member of the Hudson Valley Patterns for Progress. This organization helps to bring together business, nonprofit, academic and government leaders from across as many as nine counties to collaborate on regional approaches to affordable/workforce housing, municipal sharing and local government efficiency, best P-12 educational models, land use policy, transportation and other infrastructure issues that most impact the growth and vitality of the regional economy. He also is vice chair of the Dutchess County Industrial Development Agency/Local Development Corp. which was created to further economic development in Dutchess County by providing financial assistance to private entities through tax incentives including the issuance of bonds to facilitate the building of capital projects with the resultant construction jobs and permanent follow on employment.The Dean family also has established the Dean Family Fund at the Community Foundations of the Hudson Valley. This endowed fund, which is nearing $100,000 in assets, is to assist the Children's Home of Poughkeepsie in transitioning foster children into independent adults.
An active member of PIANY, Dean will serve as vice president for 2017-18 and serves as chair of the Government Affairs Committee. he alos is a member of its Company/Industry Relations Committee.
PIANY is a trade association representing professional, independent insurance agencies, brokerages and their employees throughout the state.
-30-