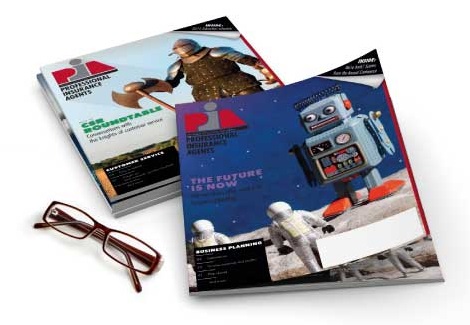 Sep 13, 2017
Colson receives Professional Agent of the Year from PIANY
GLENMONT, N.Y.—Heidi Colson, managing partner of CDL Associates Insurance Agency, LLC of Northville, N.Y received the Professional Insurance Agents of New York's Professional Agent of the Year award during the association's annual board of directors dinner, Sept. 12, 2017.
The Professional Agent of the Year award is given to a professional, independent agent who has demonstrated excellence and achievement in insurance marketing and service; has shown a personal commitment to professionalism; and has contributed to PIA and the community.
"Heidi has demonstrated a deep level of dedication to our industry and her community. She has earned the respect and trust of her colleagues, customers and neighbors," said John C. Parsons II, CIC, CPIA, AAI, president of PIANY. PIANY is honored to give her this award."
Colson has been a member of PIANY since 2014 and previously served on the association's Albany Advisory Council.
Active in the industry, Colson has been involved in insurance for nearly 25 years and is an expert in both personal and commercial lines. CDL Associates Insurance Agency LLC specializes in transportation/trucking insurance in 41 states. The agency also has a strong personal lines book of business.
A lifelong resident of Northville, and cancer survivor, Colson was one of 5 local business owners that founded Sacandaga Helping Hands, a locally administered charity that provides short-term financial assistance for people in the Edinburg and Northville School District. The charity organizes several fund raisers each year, which benefit those facing unforeseen expenses due to tragedy or illness. In addition, Colson has volunteered her time in the classrooms at Northville Central School to help educate the students on insurance, has been a volunteer softball coach for the Village of Northville Summer Youth Group and a volunteer soccer coach for Fulton United Soccer Club.
PIANY is a trade association representing professional, independent insurance agencies and their employees throughout the state.
-30-