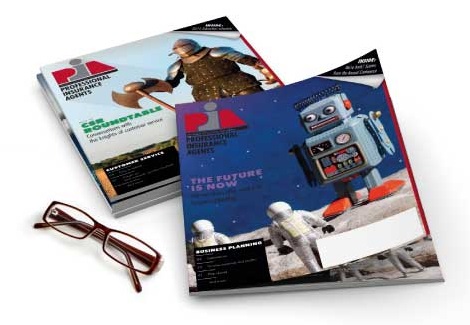 Sep 13, 2017
PIANY re-elects Rowledge treasurer
GLENMONT, N.Y.—Bruce D. Rowledge of Scotia, N.Y., was re-elected treasurer of the Professional Insurance Agents of New York Inc., at a meeting of the association's board of directors today.
Rowledge is president of Rowledge Agency in Scotia, N.Y.
An active member of PIANY, Rowledge served as secretary in 2014-16; treasurer in 2016-17 and has been a member of the association's board of directors since 2011. Currently, he is a vice chair of the Member, Benefits & Services Committee. He also is a member of the associations Executive/Budget & Finance and Government Affairs committees and also is vice chair of the association's Albany Advisory Council.
Active in his community, Rowledge is on the board of Mohawk Opportunities. He is active in several school and sports committees and is former vice chair for the Town of Glenville's Republican Party. Rowledge also is on the board of the Schenectady Day Nursery and is past president of the Scotia Rotary.
PIANY is a trade association representing professional, independent insurance agencies, brokerages and their employees throughout the state.
-30-