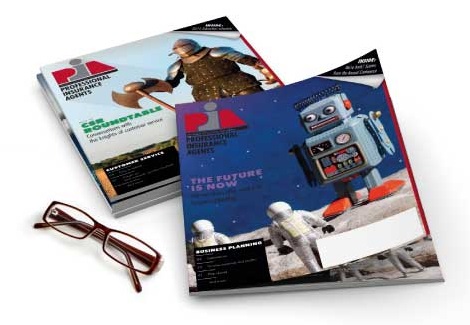 Jun 22, 2017
PIANY stands against trial lawyers, reports legislative successes for the year
Glenmont, N.Y.—The Professional Insurance Agents of New York State took a stand against the strong voice of the trial lawyers association to fight regressive proposals that would expand liability for the insurance community and worked to get a number of bills passed by both houses of the Legislature during the legislative session, which ended last night. PIANY now encourages Gov. Andrew M. Cuomo to sign the bills, which affect continuing-education credit requirements; anti-arson applications; and workers' compensation renewals, into law.
"PIANY achieved many significant accomplishments this legislative session. We continued the fight to improve New York's business environment for agents and their clients, the insurance-buying public," said PIANY President John C. Parsons II, CIC, CPIA, AAI. "We monitored numerous bills, our members met with their legislative representatives, we encouraged grassroots efforts and we drafted legislation to advance the insurance marketplace."
The association's legislative successes include: PIANY top-priority legislation S.1314-A/A.117-A, which would eliminate the need for insurance agents and brokers to take duplicate continuing-education courses for both their individual and agency insurance licenses. The bill, which passed in the state Legislature, is sponsored by Sen. James L. Seward, R-51, and Assemblyman Kevin A. Cahill, D-103.
PIANY-supported legislation (S.6010/A.6217), which would eliminate the requirement for anti-arson applications in Buffalo, N.Y., also passed the state Assembly and Senate. It would amend the Insurance Law to only apply this requirement to cities with a population of 1 million or more persons according to the 1970 census, removing the requirement from Buffalo. This change would stop this unfair treatment of the city. PIANY worked with the sponsors, Sen. Michael H. Ranzenhofer, R-61, and Assemblyman Sean M. Ryan, D-149, of this legislation.
Another bill that was backed by PIANY and passed both houses was A.1620/S.1005, which would require insurance carriers to provide conditional renewal notices to workers' compensation policyholders when their premium will increase by more than 10 percent at renewal with an affiliated insurance company that is under common control with the previous insurer. This bill would protect customers by affording the opportunity to look for alternative coverage before their current policy expires. It is sponsored by Sen. Joseph E. Robach, R-56, and Assemblyman Andrew D. Hevesi, D-28.
"There is the possibility that lawmakers may return to the Capitol later this year. And, PIANY is committed to fight for the issues that are important to insurance producers," said Parsons. "The association will continue to press for legislation that would require the New York State Insurance Fund to pay commissions to licensed brokers; to eliminate the NYSIF 30-day cancellation notice; to eliminate the outdated requirements for automobile photo inspections and standardization of homeowners insurance hurricane deductible triggers."
PIANY is a trade association representing professional, independent insurance agencies, brokerages and their employees throughout the state.
-30-