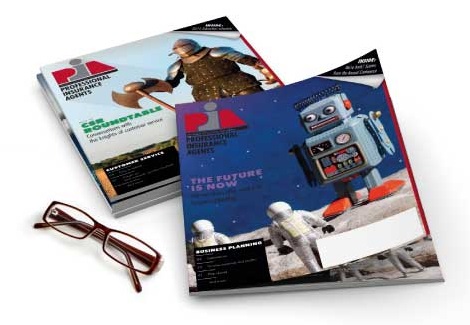 May 9, 2017
PIANY meets with lawmakers to discuss insurance issues during Albany Lobby Day
ALBANY, N.Y.—Six representatives of the Professional Insurance Agents of New York State Inc., met with their legislators at their Albany offices during the association's Albany Lobby Day, May 9, 2017. The PIANY members included: PIANY President John C. Parsons II, CIC, CPIA, AAI; PIANY President-elect Fred Holender, CLU, CPCU, ChFC, MSFS; PIANY First Vice President Jamie Ferris, CIC, AAI, CPIA; PIANY Legislative Lobbyist Patrick Zlogar; and PIANY Director of Government and Industry Affairs Matthew F. Guilbault, Esq. They discussed the association's 2017 legislative priorities, which include: reforms to the New York State Insurance Fund and easing continuing-education credits requirements for insurance producers.
The PIANY members met with nine legislators throughout the day: Sen. Neil D. Breslin, D-44; Sen. John A. DeFrancisco, R-50; Sen. Patrick M. Gallivan, R-59; Sen. Andrew J. Lanza, R-24; Sen. Kenneth P. LaValle, R-1; Sen. James L. Seward, R-51; Assemblyman Will Barclay, R-120; Assemblyman Kevin A. Cahill, D-103; and Assemblyman Kenneth P. Zebrowski, D-96.
"Meeting with state lawmakers and informing them of our policyholders' needs helps PIANY to ensure residents throughout the state have proper coverage provided through a stable and affordable insurance market," said PIANY President John C. Parsons II, CIC, CPIA, AAI. "PIANY appreciates the senators and assemblymen who took the time to discuss these issues that are important to professional, independent insurance agents and the insurance-buying public."
PIANY is working on behalf of professional, independent agents, their businesses and their clients for the passage of a comprehensive legislative agenda in 2017, which includes:
elimination of the New York State Insurance Fund's 30-day rule for canceling a policy;
reforming the laws and regulations to resolve the conflict and confusion associated with maintaining continuing-education credits for multiple licenses; and
standardizing the events that would trigger coastal homeowners insurance hurricane deductibles.
PIANY is a trade association representing professional, independent insurance agencies, brokerages and their employees throughout the state.