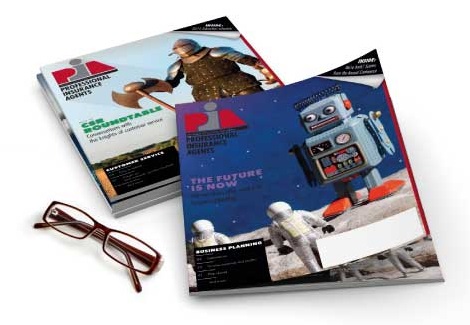 Apr 5, 2017
PIANY to honor Goldstein as LI RAP Executive of the Year
GLENMONT, N.Y.—The Professional Insurance Agents of New York State Inc., will present Barry B. Goldstein, chairman and CEO of Kingstone Insurance, with its Executive of the Year award at the annual Long Island Regional Awareness Program, April 26, at the Crest Hollow Country Club in Woodbury, N.Y.
The award recognizes an individual from an insurance company, a general agency or a managing general agency who has demonstrated qualities that best foster a strong working relationship with agents and brokers, and who has exemplified a commitment to professionalism and service.
Active in industry affairs, Goldstein has been chairman of Kingstone for the past 11 years, and took over in 2012 as CEO, following John Reiersen's decision to reduce his day-to-day responsibilities. In addition, he has been the chairman and CEO of Kingstone Companies Inc. for the past 16 years. KINS is the NASDAQ listed, publicly traded owner of Kingstone Insurance. Goldstein's began his insurance industry tenure as an agency owner and operator in Pennsylvania.
"This award honors Barry for his professionalism and demonstrated commitment to the insurance industry," said PIANY president John C. Parsons II, CIC, CPIA, AAI. "It is my privilege to recognize an individual with such a high-level of dedication to our industry."
The day's events also will include an expansive trade show, and education sessions including Drones and Uber—Handling Emerging Risks presented by Cathy Trischan, CPCU, CIC, CRM, AU, ARM, AAI, CRIS, MLIS, in the morning. Errors & Omissions in the Cyber Age, also presented by Trischan, will be held in the afternoon.
PIANY is a trade association representing professional, independent insurance agencies, brokerages and their employees throughout the state.
-30-