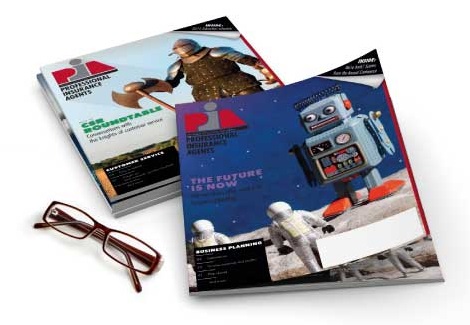 Feb 14, 2017
PIANY leaders meet with WNY lawmakers to discuss insurance issues
BUFFALO, N.Y.—Six Western New York members of PIANY recently met with local lawmakers to discuss the association's 2017 legislative priorities as part of PIANY's District Office Visit Program. The meetings were coordinated by PIANY President-elect Fred Holender, CLU, CPCU, ChFC, MSFS, of Lawley Service Inc., Buffalo; PIANY past President Anthony A. Kubera, CIC, of Russell Bond & Co. Inc., Buffalo; PIANY past President Lynne R. Frank, CPCU, of The Evans Agency, Williamsville; PIANY Director Eric T. Clauss, of E.T. Clauss and Co. Inc., Buffalo; and PIANY-YIP members Audrey Carlson and Edward Chadwick, of Lawley Service Inc. and Russell Bond & Co. Inc., respectively, participated in various sessions.
The PIANY members met with 18 legislators in each of their district offices, including: Sen. Patrick Gallivan, R-59; Sen. Chris Jacobs, R-60; Sen. Timothy M. Kennedy, D-63; Sen. Robert G. Ortt, R-62; Sen. Michael Ranzenhofer, R-61; Sen. Catharine M. Young, R-57; Assemblyman David J. DiPietro, R-147; Assemblyman Joseph M. Giglio, R-148; Assemblyman Andrew Goodell, R-150; Assemblyman Stephen M. Hawley, R-139; Assemblyman Michael P. Kearns, D-142; Assemblyman Angelo J. Morinell, R-145; Assemblyman Michael J. Norris, R-144; Assemblywoman Crystal D. Peoples-Stokes, D-141; Assemblyman Sean M. Ryan, D-149; Assemblyman Robin L. Schimminger, D-140; Assemblywoman Monica P. Wallace, D-143; and Assemblyman Raymond W. Walter, R-146.
"Meeting with local lawmakers and informing them of our policyholders' needs helps PIANY to ensure Western New York residents have proper coverage provided through a stable and affordable insurance marketplace," said PIANY President John C. Parsons II, CIC, CPIA, AAI. "The legislators who took time out of their busy schedules to meet with our members demonstrated a true commitment and concern for their constituents."
PIANY is working on behalf of professional, independent agents, their businesses and their clients for the passage of a comprehensive legislative agenda in 2017, which includes:
reform to New York's "Scaffold Law," to establish a comparative negligence standard for
claims under Labor Law 240 and 241;
changes to the New York State Department of Financial Services' regulations establishing cybersecurity requirements for all licensed entities to address the impact on agents and brokers, including: modifying the exemption threshold and a phase-in of the provisions of the regulation;
elimination of the New York State Insurance Fund's 30-day rule for canceling a policy;
reforming the laws and regulations to resolve the conflict and confusion associated with maintaining continuing-education credits for multiple licenses; and
standardizing the events that would trigger coastal homeowners insurance hurricane deductibles.
PIANY is a trade association representing professional, independent insurance agencies, brokerages and their employees throughout the state.
-30-