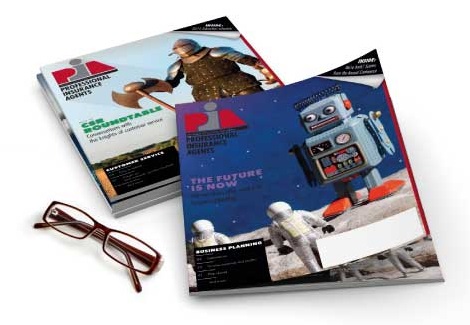 Sep 11, 2019
PIANY elects Slavin secretary
GLENMONT, N.Y.— Gary Slavin, CIC, CLTC, of Massapequa N.Y. was elected secretary of the Professional Insurance Agents of New York at a meeting of the association's board of directors
Slavin is owner of Slavin Employee Benefits., in Massapequa, N.Y.
An active member of PIANY, Slavin is vice chairperson of the Government Affairs Committee, and is a member of the Member, Benefit & Services Committee and the NY Cyber Third Party Service Provider. Slavin also is a member of the Cybersecurity subcommittee.
Active in the industry for the past 30 years, Slavin has assisted small business owners and non-profit organizations located on Long Island in designing and implementing employee benefit plans that retain quality employees and guide them in reaching their personal financial goals. "The reason I joined PIANY was the PIA resources, access to the PIA board and their mentoring programs," said Slavin. "I got questions regarding the policies I was issuing answered, and the staff was able to give me valuable information regarding carrier agreements, agency appointments and legal answers when I needed them. I found all of these resources invaluable."
PIANY is a trade association representing professional, independent insurance agencies and their employees throughout the state.
-30-