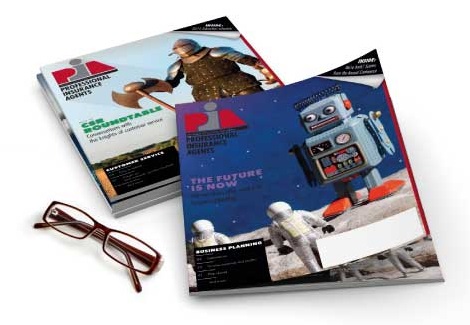 Jun 11, 2017
PIANJ elects Renna president
ATLANTIC CITY, N.J.—Kacy Campion Renna, CIC, of Wall Township, N.J., was elected president of the Professional Insurance Agents of New Jersey today at the association's annual business meeting at Harrah's Resort and Casino in Atlantic City. Renna is CEO of Connelly-Campion-Wright in Belmar, N.J. Renna holds the Certified Insurance Counselor designation.
An active member of PIANJ, Renna served as vice president from 2014-17; treasurer in 2013-14; secretary in 2012-13 and is vice president of the PIANJ Women's Business Forum. She also is vice president of the Government Affairs and Political Action sub-committees and is a member of the Executive/Budget & Finance Committee. Renna also is a member of the Carrier Advisory Council and the New Jersey Agents Justice Task Force.
Renna is a second-generation president of PIANJ. Her father, Frank "Skip" Campion, served as president of the association in 1993-94.
Active in the industry, Renna is a member of the Plymouth Rock Assurance Co. Agency Advisory Council and is member of Selective Insurance Company's New Jersey Agents Council.
PIANJ is a trade association representing professional, independent insurance agencies, brokerages and their employees throughout the state.
-30-