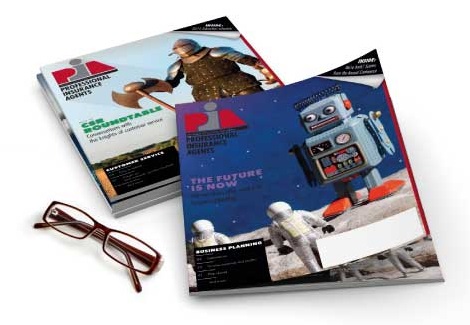 Jun 9, 2017
PIANJ to award the late Jay Fishman with Lifetime Achievement honor
ATLANTIC CITY, N.J.—Jay Fishman, former chair and CEO of Travelers Cos. will be honored posthumously by the Professional Insurance Agents of New Jersey with its Lifetime Achievement honor at its Annual Conference held at Harrah's Resort and Casino in Atlantic City, June 11-13. The award recognizes Fishman for his far-reaching positive effects on the insurance industry and for his lifelong humanitarian work. Fishman died in August 2016 at age 63 of Amyotrophic Lateral Sclerosis, or ALS, also known as Lou Gehrig's disease.
Fishman held several key executive posts at Commercial Credit Corp., Primerica, Travelers and Citigroup, steering the companies through several mergers, which became Travelers Companies in 2008.
"For two decades, he was the steady hand guiding Travelers through everything from natural disasters to the Great Recession," said Donald F. LaPenna Jr., PIANJ president. "He was a very successful and positive representative of our industry."
Fishman supported his community, education and the arts, serving as trustee for the University of Pennsylvania. In 2012, he was named chair of the New York City Ballet.
PIANJ is a trade association representing professional, independent insurance agencies and their employees throughout the state.
-30-