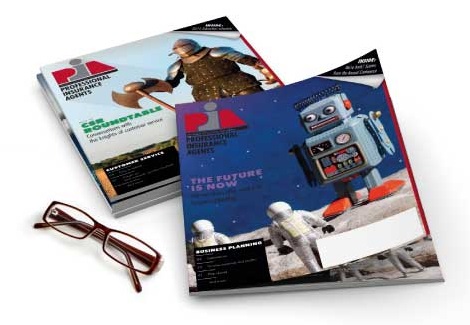 May 24, 2017
Tague to receive Professional Agent of the Year from PIANJ
TRENTON, N.J.— Stephen P. Tague, CPIA, of Rockaway Township, N.J. will receive the Professional Insurance Agents of New Jersey's Professional Agent of the Year award during the association's Annual Business Meeting at Harrah's Resort and Casino in Atlantic City on June 11.
Tague is principal of van den Heuvel & Fountain Inc. in Branchville, N.J.
The Professional Agent of the Year award is given to a professional, independent agent who has demonstrated excellence and achievement in insurance marketing and service; has shown a personal commitment to professionalism; and has contributed to PIA and the community.
"Steve has demonstrated a deep level of dedication to our industry and his community. He has earned the respect and trust of his colleagues, customers and neighbors," said Donald F. LaPenna Jr., president of PIANJ. PIANJ is honored to give him this award."
An active member of PIANJ since 1986, Tague served as president of PIANJ from 2013-14. He is vice chair of the Nominations Committee and is a member of the Government Affairs Committee. Tague also is an ex-officio member of the Executive/Budget & Finance Committee and the Northwest Advisory Council.
The three-day conference will allow individuals to choose from six different education sessions and earn continuing-education credits, attend networking opportunities and participate in a sold-out trade show.
PIANJ is a trade association representing professional, independent insurance agencies and their employees throughout the state.