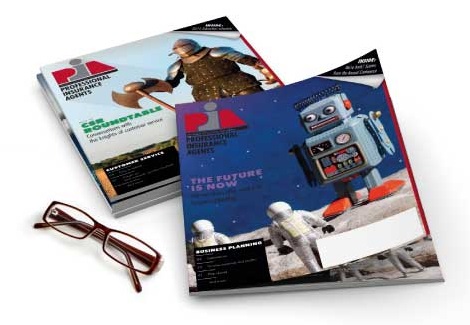 Sep 13, 2017
PIACT-CTYIP recognize agency frontrunners at fourth annual Golden Gala Awards event
HARTFORD, Conn.—The Professional Insurance Agents of Connecticut's Young Insurance Professionals recognized extraordinary insurance businesses from around the state during its fourth Annual Industry-Wide Golden Gala Awards Night held Sept. 7 at Anthony's Ocean View, New Haven, Conn.
Master of Ceremonies, CTYIP President Nick Khamarji Jr., announced the award winners. Winners of the awards were:
Paradiso Insurance, Stafford Springs, Conn., for Market Innovation. This award honors an agency that has developed or implemented an innovative and dynamic program, product or service.
Durango Insurance and Financial Services Inc., Stamford, Conn., as Digital Agency. This award recognizes an agency that is utilizing cutting-edge technology to achieve a more efficient and forward-focused business model.
Georgetown Financial Group Inc., Georgetown, Conn., for Industry Awareness. This award honors an agency that works to raise the reputation of the Main Street insurance channel by educating the public regarding the value of choosing a local insurance agent.
Rabbett Insurance Agency, Windsor, Conn., for Going Green. This award is presented to an organization that successfully makes a substantial impact in protecting the environment, fighting climate change, and reducing waste.
Servpro of Meriden & Branford/Shoreline, Branford, Conn., for Community Service. This award honors an organization making a significant philanthropic impact.
XS Brokers, Quincy, Mass., for MGA of the Year. This award recognizes a managing general agency that excels in providing exceptional market access, product offering, and service to the industry.
CTYIP is an organization dedicated to the professional and personal growth of newcomers to the insurance industry and an affiliate of Professional Insurance Agents of Connecticut Inc., a trade association representing professional, independent insurance agencies, brokerages and their employees throughout the state.
-30-