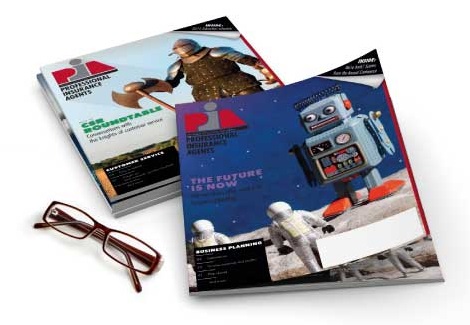 Sep 13, 2017
Shanley receives Jim Goodman Memorial Lifetime Achievement award from PIACT
HARTFORD, Conn.—The 2017 Jim Goodman Memorial Lifetime Achievement award, the highest honor bestowed by CTYIP, was given to Robert C. Shanley, CIC on Sept. 7 at the fourth annual CTYIP Industry-wide Golden Gala Awards Night at Anthony's Ocean View, New Haven, Conn. This award is named for Jim Goodman, who was an officer and president of both associations. Jim passed away in 2014 after a long, hard-fought illness. Shanley is president of Nicholson Associates in Milford, Conn.
Shanley served as PIACT president in 1995-96, and as PIA National director from 2006-11. He remains active in PIA, currently as a member of the Legislative/Business Issues Committee. And, PIA of Connecticut presented Bob with its Community Service award in 2014, for fostering a culture of volunteerism and charity in his community.
His volunteer and civic activities include service as president of the Knights of St. Patrick; president of the Irish Immigration Reform Movement-New Haven Chapter, and served on its National Executive Committee, which helped provide more than 48,000 Irish immigrants, during a three year period, to legally enter this country via the Morrison Visa Program. And, of course, he is well-known for his service as executive chairman of the Greater New Haven St. Patrick's Day Parade, which dates back to 1874.
"Bob spent a career dedicated to both PIA and the Young Insurance Professionals, but in addition, he has been a true Connecticut Statesman, serving in both the civic and community arenas," said Nick Khamarji, CTYIP president. "It is an honor to recognize him."
PIACT is a trade association representing professional, independent insurance agencies, brokerages and their employees throughout the state.
-30-