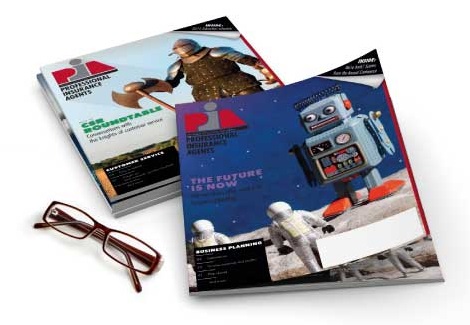 National Feb 15, 2017
PIA partners with TAG Solutions to help independent agents comply with cybersecurity regulations
New York's recent regulations affect all agents who write insurance in the state
GLENMONT, N.Y.—To help professional, independent agencies comply with the New York State Department of Financial Services' recently published cybersecurity regulations, PIA Management Services Inc., has partnered with Albany-based TAG Solutions to offer an assessment and compliance program that ensures agencies are in compliance with the new regulations.
The new NYDFS regulations, which go into effect March 1, 2017, require insurance agencies to conduct an annual assessment and enact cybersecurity policies and procedures in their business. The regulations affect all licensed agencies that do business in New York state, regardless of size or where they are located.
"PIA is committed to helping professional, independent insurance agencies succeed by providing business solutions, information, and resources, in addition to advocacy and regulatory support," said PIA Management Services President and CEO Mark J. LaLonde, CPIA, CIC, AAI. "PIA's partnership with TAG Solutions gives our members in New York, New Jersey, Connecticut, New Hampshire and Vermont the ability and confidence that they can conform to New York's cybersecurity regulations and be sure they are taking the required steps to prevent their information systems from being compromised," said Kelly K. Norris, CAE, executive director of PIA affiliates states Connecticut, New Hampshire, New Jersey, New York and Vermont.
Since the NYDFS announced the cybersecurity regulations in September 2016, PIANY worked to amend the proposed regulations, as the requirements are particularly burdensome on many professional, independent insurance agents. Amendments the association helped achieve to the proposal include a "limited exemption" for agencies with fewer than 10 employees; with less than $5 million in gross revenue; or less than $10 million in year-end total assets. Nonetheless, the final regulations require all insurance agencies, regardless of size, to establish a cybersecurity program and implement an internal policy to protect its information systems. Agencies also must institute procedures to protect their information systems; limit and review internal access privileges within the agency; secure data accessible to third-party service providers; establish procedures to dispose of information and notify the superintendent when cybersecurity events occur.
TAG Solutions has developed a customizable product that includes an individualized assessment and program to help agencies comply with the regulations. PIA members can receive an exclusive and substantial discount.
To access the PIA-exclusive discount, PIA members can go directly to the PIA portal at TAG to enter your contact information. This will allow a TAG representative to contact you and start the process. For more information about the NYDFS's cybersecurity regulations, PIA members can access the "N.Y. Cybersecurity Regulations" tab in PIA's Privacy Compliance Central, or call PIA's Industry Resource Center. To obtain these, and all member benefits of PIA in New York, New Jersey, Connecticut, New Hampshire or Vermont, call (800) 424-4244.
PIA Management Services is the is the umbrella corporation that manages the Glenmont-based Professional Insurance Agents associations, representing independent insurance agencies, brokerages and their employees in New York, New Jersey, Connecticut, New Hampshire and Vermont. The TAG Solutions product is available to PIA members in any of these states, with significant and exclusive PIA-member discounts.
-30-