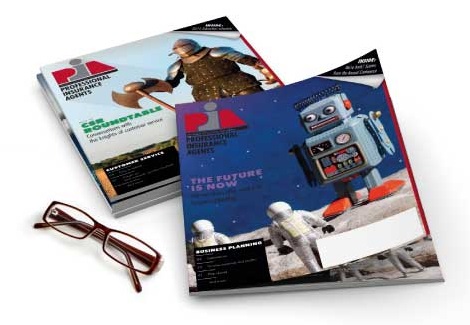 Jun 16, 2010
PIANJ president envisions agent-carrier partnership fostering a more diverse independent agency system
ATLANTIC CITY, N.J.-Citing diverse minority populations, often termed "emerging markets," will account for more than 50 percent of the U.S. population by 2050, newly elected Professional Insurance Agents of New Jersey Inc. President Donna M. Cunningham, CPIA, of Florham Park N.J., said the industry must do more to encourage agents of diverse backgrounds to enter the industry and nurture their success. Cunninghams comments were made during her inaugural speech, Monday, June 14, during the PIANJ-PIANY annual awards banquet at the Trump Taj Mahal Casino Resort, Atlantic City, N.J.



"We hear so much about the need to strengthen the existing independent agency system in order to guarantee its perpetuation, yet little is spoken about the diverse communities that are waiting for agents to represent them," Cunningham said.

To achieve her goal, Cunningham, co-owner and president of ADP/Statewide Insurance Agencies Inc., Cedar Knolls, N.J., proposed PIA work with its carrier partners to develop a program to help aspiring agents with a fully integrated mentoring program for emerging market producers.

"Having a company appointment is no guarantee of success. Emerging market producers need more than a market or two. They need a vibrant internal infrastructure and lots of training in order to succeed," Cunningham said. "It is not enough for [new agents] to understand the insurance business; they must also understand the business of insurance."

Cunningham cited her own experience founding an independent agency as an example of the challenges new agents face and she noted the value PIA provided in this effort: "When starting an agency from scratch, things such as business plans, budgets and loss runs dont exist. As hard as we worked, the first company appointment was difficult to come by Joining PIA was one of the smartest moves [our agency] made," she said, referencing support the association offers new agencies. "PIA already leads the industry in nurturing agent relationships with carriers. But, we can do more," she said.

Cunningham called for PIA and carriers to work as a team in an expanded PIANJ Emerging Markets Task Force to develop a program for emerging market producers. "Each of the players in this effort: companies, agents and PIA have to commit the necessary resources to achieve this common purpose," she said, noting that full commitment will be necessary for the program to succeed. "The insurance industry has been good to each and every one of us. Now, its time for us all to give back: We cant participate in this mentoring process half-heartedly, we must believe that success in serving the emerging markets is important to all of us."

This effort, Cunningham said, will require an escalation of the relationship PIA and carriers enjoy, and benefit all parties involved.

"Working together is worth the effort and will make us all stronger. If we can successfully accomplish our first goal, we will accomplish the second naturally."
PIANJ is a trade association representing professional, independent insurance agencies, brokerages and their employees throughout the state.
-30-