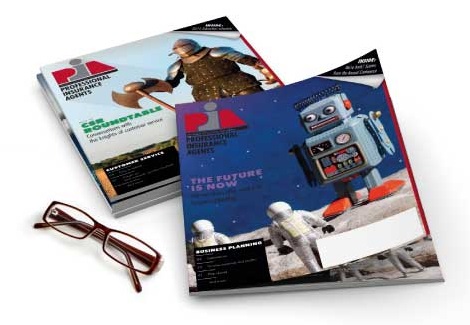 Jun 15, 2017
Revised New York paid family leave
The New York State Workers' Compensation Board recently released a revised version of the proposed paid family leave regulations. The PFL regulation has an effective date of Monday, Jan. 1, 2018, and the duration of benefits is phased in until 2021.
Under the New York State Administrative Procedure Act, the proposed regulation was open for a public comment period after its initial release. During this time, the WCB received more than 100 comments and made several substantive revisions in response. The revised regulation now is open for another comment period of 30 days in order for the public to comment on these changes. This comment period will close Friday, June 23. For information on how to comment, visit PIA's HR Info Central.
The revised regulation made changes to several sections in the original version, such as how an employee qualifies for leave. The original draft separated employees into part time and full time, with days worked being the qualifier. The WCB received several comments that addressed employees who work modified schedules—less than five days a week, but still work 40 hours a week. In an effort to address these concerns, the revised draft states that an employee of a covered employer who works 20 or more hours a week becomes eligible for benefits after 26 consecutive weeks of employment. Any employee of a covered employer who regularly works less than 20 hours a week becomes eligible for benefits after the 175th day of employment. This removes the full-time and part-time distinction in the original version.
Another significant change addresses how an employer may respond if an employee refuses to take PFL while taking FMLA. If an employee refuses to apply for benefits for a qualified family leave under both FMLA and PFL, the employer and the carrier may charge the leave against the maximum duration of leave allowed so long as the employer has notified the employee of their eligibility for both leaves.
One of the biggest changes to the original draft clarifies that if an employee takes a designated FMLA leave for their own serious health condition, it does not reduce the amount of paid family leave for which an employee is eligible. As currently drafted, employees may take their allotted FMLA leave for their own serious health condition and still are entitled to the full amount of PFL allowed under the statute for any PFL qualifying event.
Another major change now allows more flexibility for an employer to require paid time off to be used prior to leave. In the current revised draft, an employer covered by the FMLA that designates a concurrent period of family leave under this regulation may charge an employee's accrued paid time off "in accordance with the provisions of the FMLA." Previously, all employers were prohibited from charging accrued PTO as part of a qualified family leave under the regulation.
There also were several key elements that were not modified in the latest draft. A "covered employer" is still any employer who employs one or more employees. The definition does not leave any exemption for small businesses, and instead seems to be all-inclusive. An employer will still purchase PFL coverage through their disability insurance carrier, and recoups the cost through collecting employee contributions. Beginning on the effective date, all disability benefits policies will also include PFL coverage in the disability policy, and every employee covered by their employer's disability benefits policy are automatically covered for PFL regardless of whether or not the employer has updated their policy.
An employer also must keep in mind that disability benefits do not run concurrently with PFL benefits. In essence, employees can take short-term disability leave before PFL followed by using their PFL benefits. The employer must continue to provide health insurance benefits while the employees are on leave if the employees receive their benefits through the employer. The employer also must reinstate the employees upon their return from PFL.
One key thing to remember is that PFL was created by statute, and there are some things the regulation cannot change. This includes the amount of leave to which an employee is entitled. PFL allows for eight weeks of paid leave beginning Monday, Jan. 1, 2018, which increases to 10 weeks in 2019, and finally to 12 weeks in 2020. Benefits are paid by the disability insurance carrier of the employer. The percentage of salary paid to the employee is also statutory. It begins in 2018 at 50 percent of their average weekly salary, increases in 2019 to 55 percent, 2020 to 60 percent, and finally in 2021 to 67 percent.
Another statutory provision of PFL is that PFL benefits are limited to family, and do not cover the employee's own illness. It provides for leave for bonding with a child in the first 12 months after birth, placement in foster care or adoption or to care for qualified family members who have a "serious health condition." Some FMLA leave will not quality for PFL, but PFL will most likely qualify for FMLA leave.
For more information, see the summary of the regulation and the full regulation.