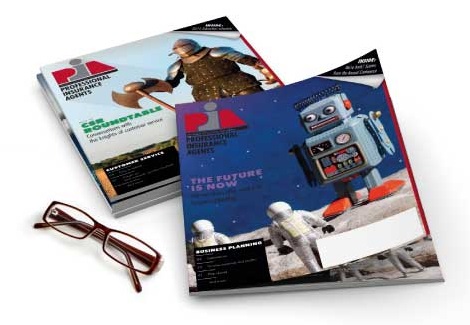 Jun 16, 2017
2017 state legislative session winds down
With a scheduled adjournment of Wednesday, June 21, to end the 2017 state legislative session, many important issues remain unresolved. As the clock ticks down, hundreds of interest groups continue to push their legislative proposals in the hope that they will be considered before state representatives leave town for the summer. PIANY continues to work feverishly on its top-priority issues, and at the time of this writing, has positioned one of its bills for passage just under the deadline.
Ending the continuing-education nightmare for agents and brokers
Realizing how difficult it is to keep track of all the various required agent and broker continuing-education credits, courses and deadlines for our members, PIANY initiated a multiyear effort to persuade regulators and lawmakers to streamline the CE requirements for independent insurance agents and brokers. PIANY worked with Sen. James L. Seward, R-51, and Assemblyman Kevin A. Cahill, D-103, to introduce PIANY's priority legislation (S.1314-A/A.117-A) to exempt business-entity licensees from CE requirements in cases when all sublicensees can demonstrate they have adequate CE credits to support their individual licenses in effect at the date of renewal. The bill would eliminate the need for insurance agents and brokers to take duplicate CE courses for both their individual and agency insurance licenses. PIANY engaged top staff at the New York State Department of Financial Services who offered amended bill language that is incorporated into the current bill.
Eliminating duplicative and onerous CE requirements for licensees with multiple licenses has been a top item on PIANY's 2017 legislative agenda. With only days left before the end of session, PIANY is working to get enough attention focused on the bill to get it passed and sent to the governor, who can sign it into law. The bill has passed the state Assembly and Senate, and it now will be sent to Gov. Andrew M. Cuomo, who can sign it into law. More ...
Requiring conditional renewal notices for WC policyholders
Both houses of the state Legislature also passed PIANY-supported legislation (A.1620/S.1005) that would require insurance carriers to provide conditional renewal notices to workers' compensation policyholders when the premium will increase more than 10 percent upon renewal with an affiliated insurance company that is under common control with the previous insurer. This bill would protect the customer by affording the opportunity to look for alternative coverage before their current policy expires. The legislation is scheduled to be sent to the governor to be signed into law.
NYSIF broker commissions
Fulfilling a promise made to its members, PIANY successfully amended legislation (S.4558-A) to include a requirement for the New York State Insurance Fund to pay commissions to licensed brokers. The bill is sponsored by Sen. Kenneth P. LaValle, R-1, and Assemblyman David I. Weprin, D-24.
As PIA members are aware, the NYSIF does not pay commission to its brokers. Reforming the NYSIF's competitive advantages over the admitted market for workers' compensation has been a top-priority reform the association has worked toward since 2015. NYSIF is the largest single carrier of workers' compensation insurance in the state (40 percent of the market).
The bill also removes the NYSIF's exemption from licensing and other requirements of the Insurance Law, placing workers' compensation policyholders under the protections of the Insurance Law for cancellations and nonrenewals; requires the superintendent of financial services to approve the rules adopted by the NYSIF for the conduct of its business; and removes the requirement for policyholders to provide 30 days' notice to withdraw from the NYSIF.
Given the overwhelmingly similar nature of NYSIF's work and private workers' compensation insurance carriers, they should be treated the same with respect to state oversight and regulations. This bill would accomplish this goal.
Eliminate NYSIF 30-day cancellation notice requirement
PIANY drafted and introduced legislation to eliminate the requirement that policyholders provide NYSIF with 30-days advance notice before cancelling a workers' compensation policy when that policyholder desires to move the policy to a private carrier.
The requirement to provide NYSIF with 30-days notice prior to moving a workers' compensation policy only serves to restrict the ability of New York's businesses to efficiently move their workers' compensation insurance policies to more affordable and less restrictive carriers by severely reducing the time frame within which they can shop their policies and subjecting policyholders to significant short-rate penalties if they fail to meet this arbitrary time frame. Through this rule, employers are prohibited from saving valuable capital that they could reinvest into their businesses and create jobs.
Eliminate anti-arson applications
The state Assembly also passed PIANY-supported legislation to eliminate the requirement for anti-arson applications in Buffalo. The bill would amend the insurance law to only apply this requirement to cities with a population of 1 million or more persons according to the 1970 census, effectively removing the requirement from Buffalo, N.Y.
When New York first enacted this law, arson-for-profit reached a significant point due in large part to specific economic circumstances. Those circumstances are no longer present and the methods of investigating arson no longer make it necessary to continue this act. The application requirement causes time and effort to be wasted when attempting to secure insurance in Buffalo. This legislative change would stop this unfair treatment of Buffalo.
Ride hailing coming to upstate New York
Gov. Andrew M. Cuomo signed legislation into law that pushes up the date ride-hailing apps may begin operations in Upstate New York. The legislation now allows for ride-hailing companies, such as Uber and Lyft, to operate starting Thursday, June 29. The legislation also sets forward regulations for passengers, ride-hailing drivers and ride-hailing companies.
PIANY opposes trial lawyer push to expand carrier liability
PIANY joined with numerous other insurance groups and associations of the property/casualty industry and the Business Council of New York State to unite in strong opposition to a proposed bill (S.6643-A) that would permit policyholders to bring a private right of action against any p/c insurer based on alleged unfair claim settlement practices. These practices include and greatly expand upon the unfair claim practices prohibited by Insurance Law Section 2601.
Requiring SUM limits match bodily injury in personal automobile insurance policies
The Legislature also saw the introduction of legislation (A.5445-A/S.5644-A) that revisited the old topic of inadequate supplementary uninsured/underinsured motorist limits on personal automobile policies. The bill would make certain that auto insurance consumers are made aware of the benefits of SUM coverage and to provide these consumers with the option of declining such coverage.
This bill would require that the amount of SUM coverage that insurance carriers must make available to consumers is equal to the bodily injury limits on a policy, removing a $250,000 cap on required coverage. In addition, this bill would require that, at the time a policy is purchased, consumers be offered a choice of: 1. Declining SUM coverage equal to the level of bodily injury limits on the policy; 2. Purchasing SUM coverage at limits less than bodily injury limits on the policy; or 3. Declining SUM coverage that is in addition to the statutory minimum. To ensure that the consumer has adequate information to make an informed choice, the insurer or agent would be required to disclose to the consumer what SUM coverage is and what premiums would apply at each level of coverage.
Private-passenger automobile insurance liability limits study
The state Assembly also passed legislation (A.3787) to create a study of the minimum coverage amounts for noncommercial auto insurance. The bill would require the NYDFS to conduct a study that would include a review of the minimum coverage amounts for the following types of automobile insurance coverage: liability, uninsured motorist, no-fault and additional coverage options, including, but not limited to, comprehensive collision and supplemental uninsured/underinsured motorist coverage.
The bill also would require that a report detailing the NYDFS findings as well as recommendations as to whether the required minimum coverage amounts for liability, uninsured motorist coverage and no-fault should be increased; the extent to which such coverage should be increased; and the impact this would have on premiums be submitted to the governor, the Senate, the Assembly, and the chairs of the Senate and Assembly standing committees on insurance no later than April 15, 2018. The study would be created in consultation with relevant stakeholders, including insurance companies, insurance producers and consumer advocacy groups.