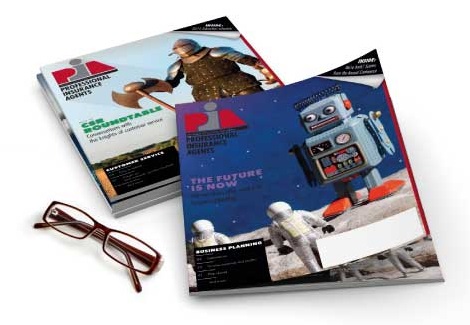 Apr 21, 2017
PIA lobbies Congress at FLS
Hundreds of PIA members from around the nation participated in the 2017 PIA National Federal Legislative Summit April 5-6, 2017, in Washington, D.C. The members visited the offices of their members of Congress to let them know firsthand what effects proposed legislation will have on their businesses and insurance consumers.
PIA volunteers from New York included: PIANY President John C. Parsons II, CIC, CPIA, AAI; PIANY immediate past President Gene Sandy, CIC; PIANY past President Jeffrey H. Greenfield; PIANY past President and National Director Richard A Savino, CIC CPIA; PIANY President-elect Fred Holender, CLU, CPCU, ChFC, MSFS; PIANY first Vice President Jamie Ferris, CIC, AAI, CPIA; PIANY Vice President John Tomassi, CPCU; PIANY Treasurer Bruce D. Rowledge; PIANY Secretary Anthony Kammas; PIANY Director Eric T. Clauss; PIANY Director Gino A. Orrino, CPIA; PIANY-YIP President Jason E. Bartow; and PIANY Director of Government and Industry Affairs Matthew F. Guilbault, Esq.
The delegates discussed issues ranging from flood insurance, to health care, to state regulation of insurance. PIA members advocated for the long-term reauthorization of the National Flood Insurance Program and reminded New York officials of the important role the agent plays in the NFIP and the damaging impact cutting agent compensation would have on the program.
Members reminded federal policymakers of the damaging effect the Patient Protection and Affordable Care Act's "Cadillac tax" would have on the health coverage, as well as the vital role agents play in ensuring health-insurance purchasers find appropriate coverage.
PIA members spoke of their opposition to any pre-emption by a federal insurance regulator or federal pre-emption of state insurance oversight. Members stressed the importance of keeping insurance regulation on the state level.
A full write up of the event will be featured in the June issue of PIA magazine.