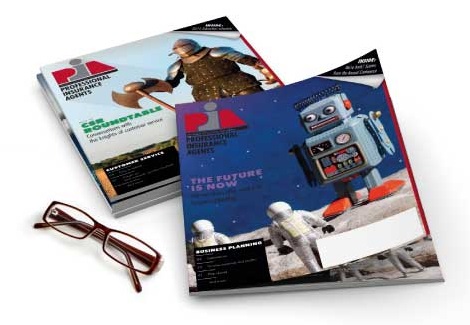 Mar 14, 2014
Shanley receives Community Service award from PIACT
HARTFORD, Conn.-The Professional Insurance Agents of Connecticut Inc. awarded Robert C. Shanley, CIC, of Orange, Conn., with the associations Community Service award today during the associations Annual Convention at the MGM Grand at Foxwoods, Mashantucket, Conn.
Shanley fosters a culture of volunteerism and charity in his community. He is executive chairman of the Greater New Haven St. Patricks Day Parade. The parade, which dates back to 1874, is the largest spectator event in Connecticut. The event brings together Connecticuts large Irish community to celebrate their common heritage. It is estimated that last years parade had 325,000 spectators. As executive chairman, Shanley oversees approximately 100 volunteers, and related committee meetings and a number of events, including The Second Annual Winter Roast; and the Public Safety Muster.
Shanley has been on the Democratic Town Committee for 27 years, chairman of the Orange Board of Police Commissioners for 10 years and currently is in the elected position of constable. He also is the former vice president of the Police Commissioners Association of Connecticut.
He served as president of the Knights of St. Patrick; president of the Irish Immigration Reform Movement, New Haven Chapter and served on its National Executive Committee, which helped provide more than 48,000 Irish immigrants, during a three year period, to legally enter this country via the Morrison Visa Program, many settling in the New Haven area. Currently, Shanley is a member of the Ancient Order of Hibernians, the West Haven Irish American Club, the Knights of St. Patrick, American Legion Post #88 (Hamden) and the Benevolent and Protective Order of Elks. He also coached Little League in Orange, Conn., and the Amity Summer Hockey League.
"Bobs impact on the community is outstanding in every way," said Augusto Russell, CIC, immediate past president of PIACT. "His reputation in the community is one to be commended."
Active in the association, Shanley served as president in 1995-96 and currently is a member of the Legislative/Business Issues Committee. He also served as PIA National director from 2006-11.
PIACT is a trade association representing professional, independent insurance agencies, brokerages and their employees throughout the state.
-30-