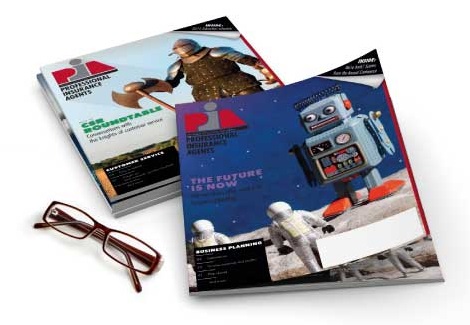 Mar 14, 2014
PIACT names Dougherty Committee Chairperson of the Year
HARTFORD, Conn.-The Professional Insurance Agents of New Connecticut Inc. today named J. Kyle Dougherty, CIC, Committee Chairperson of the Year. Dougherty is president of Dougherty Insurance Agency in Stratford, Conn. The award honors the PIACT volunteer who best demonstrates dedication and effort in chairing one of PIACTs committees. He received this honor for his work as education chairperson of the Association Programs Committee.
"As an active member of the association, Kyles contributions to PIACT are numerous and have helped to strengthen the organization," said newly elected President Peter Frascarelli, CPIA.
In addition to the Association Programs Committee, Dougherty also is a member of the Glenmont National Alliance Committee. In addition to PIACT, Dougherty is an avid supporter of Connecticut Young Insurance Professionals and has been active in the organization since 1993. He was a member of the CTYIP board of directors and has served as vice president and president-elect. Dougherty has also served as chairman of its Membership Committee.
In 2001, he received the prestigious Director of the Year award. This award is presented by CTYIP to honor the hard work and dedication of a member of the associations board of directors who has contributed a great deal of time and talent to help support the association and its programs. CTYIP is an organization dedicated to the professional and personal growth of newcomers to the insurance industry. It is an affiliate of PIACT.
PIACT is a trade association representing professional, independent insurance agencies and their employees throughout the state.
-30-