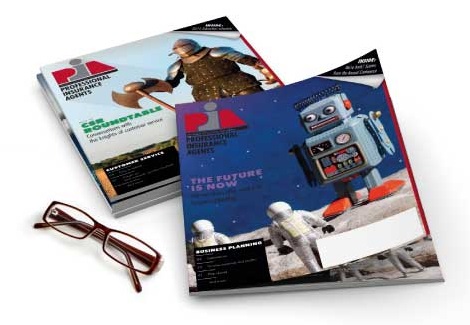 Mar 14, 2014
PIACT honors Sen. Coleman as Legislator of the Year
HARTFORD, Conn.-The Professional Insurance Agents of Connecticut Inc. recognized Sen. Eric D. Coleman, D-2, as this years Legislator of the Year. The formal presentation took place at PIACTs Annual Convention at the MGM Grand at Foxwoods, in Mashantucket, Conn., March 13, 2014.
Sen. Coleman began serving the Second Senatorial District in January 1995. The district includes portions of Bloomfield, Hartford and Windsor. Prior to his election to the Senate, he served in the State House of Representatives from 1983-94. While a member of the House of Representatives, Sen. Coleman served two terms as assistant majority leader. In 1991, he served a term as majority whip, and was deputy speaker of the House in 1993.
Currently, Sen. Coleman serves as Senate chair of the General Assemblys Judiciary Committee. He also is vice chair of the Human Services Committee, and a sitting member of the General Law and Program Review & Investigations Committees. He acts as deputy president pro tempore, often presiding over business on the floor of the Senate.
Sen. Coleman made history in 2001 when he was first appointed to serve as chair of the Judiciary Committee-the first African-American to hold that position. The George W. Crawford Law Association, an organization of African-American lawyers in Connecticut, and a number of civil rights organizations honored him for his contributions to the legal profession.
"Sen. Colemans support of his community and his accomplishments as a lawmaker have made him a friend of the association and to the insurance-buying public of Connecticut," said PIACT immediate past President Augusto Russell, CIC. "We are very pleased to name him the PIACT Legislator of the Year."
PIACT is a trade association representing professional, independent insurance agencies, brokerages and their employees throughout the state.
-30-