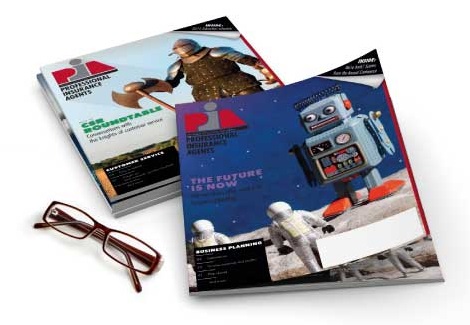 Dec 19, 2013
Ignoring widespread support for reform, Cuomo vetoes PIA top-priority certificates of insurance bill
PIANY vows to continue fight
Despite overwhelming support by the insurance and construction industries, and passage in both houses of the Legislature with wide majorities, Gov. Andrew Cuomo ignored almost-universal pleas for reform and vetoed a bill that would prohibit the illegal and improper use of certificates of insurance. During the last few weeks, hundreds of professional, independent insurance agents and brokers, their employees and others called and emailed the governor to voice support for the critically important measure. The bill, (A.3107-D, Morelle, D-136), was sent to Gov. Cuomo on Dec. 6 by the Assembly, which was the first chamber to approve the measure in the 2013 legislative session. It was jointly crafted by and supported by independent agents and brokers, insurance carriers, general contractors and attorneys.
"We are utterly disappointed that the governor failed to pass this law, which would provide protection and clarity to multiple industries and businesses throughout New York state," said PIANY President Alan Plafker, CPIA. "Our members have told us they need this support and we are more committed than ever to this reform. PIANY has been fighting for reform of certificates of insurance for 15 years and we are not going to stop now."
The bill would have established standards for the proper issuance of certificates of insurance and prohibited practices such as altering or modifying a certificate of insurance form, knowingly requesting the issuance of a certificate of insurance that contains false or misleading information, issuing a certificate of insurance that alters the terms or coverage provided by the insurance policy, and issuing an opinion letter or similar document that is inconsistent with this section. The bill would have preserved the original intent of a certificate of insurance as a document "for information only," and prohibited its use as a form to alter, modify or create coverage. It also would have authorized the Department of Financial Services and other entities to impose penalties against any person who violates these provisions. Twenty-four other states have taken action to address the improper and illegal use of certificates.
Despite the promulgation of multiple Office of General Counsel opinions from the DFS, New York state law does not currently regulate the improper use of certificates of insurance, leaving both insurance agents and general contractors desperate for this type of reform. PIANY has been unable to find any enforcement action on the part of the DFS for issuance of faulty or illegal certificates. As a result, insurance certificate fraud is widespread and rampant and the victims are the injured parties who find that work was being done on the basis of a faulty certificate and that no insurance exists to compensate them for their injuries and loss. Despite PIANYs repeated attempts to engage the governors staff, it received little assent on the issue.
Support for the bill has included endorsements by a host of insurance agent associations, insurance carriers and general contractors. PIANYs efforts to deal with the certificates of insurance crisis are not restricted to legislative solutions. It announced last week that its work with a multi-industry coalition to create an addendum to help explain and clarify coverages was adopted by ACORD. This addendum would be permissible regardless if the law had been passed or not.
"This problem is too critical to ignore," said Plafker. "We will continue to work on it, despite the governors failure."