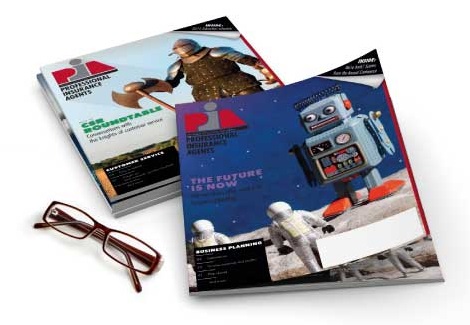 Oct 3, 2016
PIA 2016 Company Performance Survey: Agents continue to value their claims experiences, underwriters
GLENMONT, N.Y.—Continuing a trend from past PIA Company Performance Surveys conducted by the Professional Insurance Agents of Connecticut, New Hampshire, New Jersey and New York State Inc., professional, independent insurance agents continue to indicate that carriers' underwriting is their main strength.
The PIA associations of Connecticut, New Hampshire, New Jersey and New York surveyed more than 700 agents across the four states this year, rating a total of 74 companies (about half of which were rated by agents in more than one state). In addition to rating their top issues, agents provided some 2,500 comments on the companies' major strengths and opportunities for improvement.
In all the states, the "underwriter knowledge, experience" performance item had the top score average of 8.1 (out of a possible 10). "Highly accurate, few errors" also was among the top-three ranking performance items in each state; "consistent underwriting" (average score of 7.8) ranked in the top three items in every state, except for New Hampshire. In all states except New Hampshire "pays claims promptly," was rated with listed in the top-three rankings with an average score of 7.8. Top-three rankings in the Granite State included: "Clear, honest communication" (7.4), which tied with "dedicated to the agency system," "adjusts claims fairly," "pays claims promptly," "easy, intuitive technology" and "stable market."
"This is the fifth consecutive time 'underwriter knowledge, experience' has been the highest-scoring performance item on the Company Performance Survey," said PIACT President Loretta Lesko, CIC. "It makes sense, since underwriters have the most interaction with agents."
Technology
According to this year's survey, many agents take issue with carrier technology. The category average for technology across all four states was 7.1 (New Hampshire); 7.1 (Connecticut); 7.0 (New York); and 6.7 (New Jersey). It was the lowest-rated category in all the states, except New Hampshire (in which marketing rated lowest at 6.8).
"From the findings of the survey, it appears that carriers are not embracing the newest technology," said PIANY President John Parsons II, CIC, CPIA, AAI. "However, even as agents lament their carriers' technology, national carriers score at the top in the technology categories."
Carrier categories
Since 2012, PIA has asked carriers to identify themselves as "regional," "super-regional," or "national" companies. In the top-10 carrier lists for each state, at least five carriers are identified as regional or super-regional carriers—Connecticut (5); in New Hampshire (9); in New Jersey (7); and New York (7). Every state (except Connecticut) has a regional carrier in the top spot on the surveys.
PIA asked agents to identify the Company Performance Survey performance items that are the most important items to them. These items (i.e., adjusts claims fairly; pays promptly; resolves issues quickly; clear, honest communication; underwriter knowledge, experience; listens, responds to agents; consistent underwriting; easy, intuitive technology; stable market; and flexible when warranted), became the Benchmark Index by which carriers were ranked. With the exception of Connecticut, at least half of the companies that took the top spot on each state's Benchmark Index performance items are categorized as regional or super regional—New Hampshire (12); New York (10) and New Jersey (7).
"Regional and super-regional carriers continue to make their presence known on the PIA Company Performance Survey," reported PIANJ President Donald F. LaPenna Jr. "The perceived support agents receive from these local carriers continues to be appreciated each year we conduct these surveys."
Reversing a trend
Overall carrier scores have increased for the first time since 2010. In a sign that the carriers value what the agents are saying, each state's score was either equal to, or greater than, the score from the previous survey in 2014. This indicates that agents who took the survey are noticing measured improvement with their carriers' performance compared to past performances. This year, the average score per-question was 7.4, which increase from 7.2 since the survey was last conducted in 2014. This year, carriers received an average score of 149.6 (the highest possible score is 200), compared to 144.9 in 2014.
"In addition to the increase in overall scores, agents continue to speak positively about their carriers," said PIANH President John Obrey. "Of the nearly 2,500 comments provided by the agents who took the survey, 54 percent of them focused on a company's strength."
Additional findings
PIA-member agents may request information on the performance of the companies they represent and PIA-member carriers may request individual reports. Additionally, the October edition PIA magazine will contain further results, including which of the 20 performance items are most important to agents and which companies scored the highest for those items.
The survey is the largest and most consistently conducted survey of agent-company relations in the industry. It began in 2002 in Connecticut and expanded as PIA affiliate states of New Hampshire, New Jersey and New York adopted it (New Hampshire, the most recent to join the survey, began in 2007).
PIACT, PIANH, PIANJ and PIANY are trade associations representing professional, independent insurance agencies, brokerages and their employees throughout their respective states.
-30-