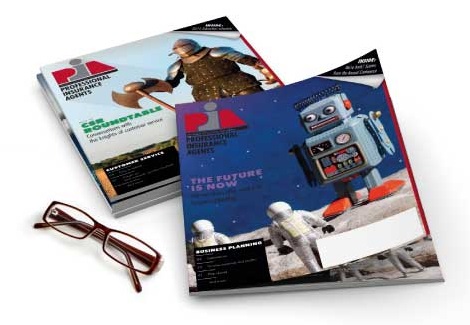 Jul 23, 2020
Business interruption, COVID-19, mortgage, employment and contracting bills introduced in state Legislature
Assemblyman Robert C. Carroll, D-44, requested the introduction of A.10837, which would require business interruption insurance to cover disease outbreaks. The bill would void virus or pandemic exclusions as they relate to losses for BI against public policy. Unlike previous bills that have addressed this issue, this bill is not retroactive. It does not contain language specifically altering the language of an insurance policy to provide coverage for BI during a declared state of emergency as a result of COVID-19. However, the effective date clause contained within this legislation creates ambiguity on the retroactive issue. Specifically, this legislation would take effect immediately, and would apply to all BI insurance claims filed by an insured. Presumably, this would include any claim stemming from COVID-19-related losses filed after the effective date of the legislation. If passed, this bill would set a dangerous precedent that the Legislature can alter contracts if it does not like them. PIANY has been working behind the scenes on this and other BI bills, speaking with legislative leaders about the negative effects these bills could have on the insurance industry. The association has been successful in preventing their progress through the legislative process, and it will continue to monitor and be in contact with legislative leaders to ensure these types of bills do not gain traction.
S.4629-A/A.4770, introduced by Sen. Neil D. Breslin, D-44, and Assemblywoman Pamela Hunter, D-128, respectively, passed the Assembly on Monday and is on third reading in the Senate, which means it could be called up for a vote during this week's legislative session . These companion bills would prohibit a mortgagor from requiring a mortgagee to carry flood insurance in excess of the outstanding mortgage, or that includes coverage for contents. It also would require a mortgagor to notify any mortgagee of the requirement to purchase flood insurance and includes specific language that would need to be used in such notice.
S.8015-D/A.10833, introduced by Sen. Alessandra Biaggi, D-34, and Assemblyman Jeffrey Dinowitz, D-81, relates to expanding absentee voting access. If passed, these companion bills would define the term "illness" for the purposes of absentee voting to include when voters are unable to vote in person because there is a risk of contracting or spreading disease-causing illness to the voter or to other members of the public. This would allow New Yorkers to exercise their right to vote even when they do not feel comfortable going to the polls in person.
A.2611-E, sponsored by Assemblyman Dinowitz, D-81, passed the Assembly on Monday and was sent to the Senate Rules Committee. This bill would prohibit an employer or potential employer from using a job applicant's or employee's consumer credit report in his or her decision to hire, terminate, promote, demote, discipline, compensate or in setting the terms, conditions, or privileges of employment. According to the sponsor's memo, "There is little to no evidence that shows a correlation between credit history and job performance. Nonetheless, in today's job market, the majority of large/big employers are now using credit checks as part of their hiring process and in how they treat their existing employees."
S.8249/A.10817, introduced by Sen. Pamela A. Helming, R-54, at the request of Assemblyman Brian Mantelow, R-130, would exclude claims for unemployment insurance arising as a result of an employer closing his or her business as a result of the COVID-19 pandemic, from an employer's experience rating charges. According to the sponsors memo, "Due to COVID-19 … many small businesses being forced to close or let employees go, that usually have a lower experience rating, will see an uptick in their unemployment insurance rates. Many of these businesses plan to reopen or return to full operating capacity and hire back their employees and should have these unemployment calculations be excluded in their rating for the following year."
Additionally, S.8587/A.10838—introduced by Sen. John Liu, D-11, and at the request of Assemblyman Edward Braunstein, D-26, would void any agreements that exempt employers from liability for negligence related to the COVID-19 pandemic. The Senate bill has passed through the Senate committee and ordered to the third reading calendar, and the Assembly bill still is in the Judiciary committee.
Finally, S.8769/A.10798, introduced by Sen. Leroy Comrie, D-14, and at the request of Assemblyman Brian Barnwell,D-30, would require contractors and subcontractors to disclose the existence of property/casualty insurance before they begin work on a home. The bill would ensure homeowners whose properties have been damaged by contractors, know how to file a claim should a contractor damage their property.
You can check the status of these or any other state bills on the PIAdvocacy bill tracker.