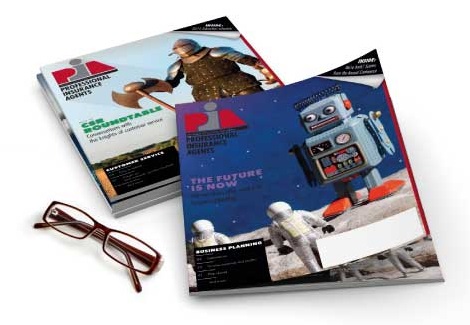 Jul 9, 2020
New bills introduced in state Assembly
Assemblyman Richard N. Gottfried, D-75, introduced A.10696 last week, a companion bill to S.8563, which was introduced by Sen. James Skoufis, D-39. Gottfried's bill would extend the grace period for certain payments of premiums and fees to the end of the COVID-19 covered period. Individuals and small businesses experiencing financial hardship as a result of the COVID-19 pandemic would be able to defer paying premiums for life insurance, property/casualty insurance, including auto, homeowners, renters, workers' compensation, medical malpractice, livery and taxi. The COVID-19 period is defined as March 7, 2020, until the date at which point none of the provisions that closed or restricted public or private businesses—or places of public accommodation—or required postponement or cancellation of nonessential gatherings of individuals of any size for any reason, continue to apply in the county of the insurer or debtor's residence.
Assemblywoman Linda B. Rosenthal, D-67, introduced A.10694 last week, a companion bill to S.8559-A, introduced by Sen. Todd Kaminsky, D-9. The bill would authorize certain entities to require people to wear facemasks with certain limits. The bill states that any firm, business, corporation, association, entity or not-for-profit corporation would be able to require any employee, vendor or customer entering a place of business to cover their mouths and noses with a mask or face covering during COVID-19 state disaster emergency that Gov. Andrew M. Cuomo declared. However, such requirement would only apply to children over the age of two and to those who can medically tolerate wearing a mask or face covering. Any business would be able to prohibit the entrance of persons to its facility, or ask a person to leave the premises of its facility, if such person refuses to cover his or her mouth and nose with a mask or face covering, unless such person is under the age of two or unable to medically tolerate wearing a mask or face covering. Additionally, any business that would require the wearing of a mask or face covering would need to post a notice of the requirement at the entrance of the premises. Rosenthal said that this bill "will help protect businesses and nonprofits from any public pushback and ensure people do not question whether these entities can restrict what people wear on their premises."
Also introduced last week was A.10722, which would prohibit employers from asking job applicants about salary expectations and would allow job applicants to request the wage scale and included benefits for the position for which they are applying. This legislation would build on the law that bars employers from asking job applicants their salary histories to help ensure that all workers are fairly compensated for similar work and would reduce disparities based on membership in any protected class. You can check on the status of these or any other New York bill on the PIAdvocacy bill tracker.