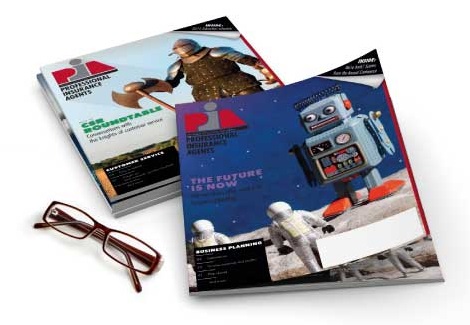 National Mar 19, 2020
Even during challenging times, we are committed to our members
Dear Members,
The public health concerns of COVID-19 have created challenges in our everyday lives-both personally and professionally. But one thing that hasn't changed is PIA's commitment to its members. We are here for you, and we will continue to provide high-quality service and support to our independent agent community.
We are temporarily adjusting our business practices to address the current public health environment. Here's what you should know:
Our staff is available to assist you. We have taken appropriate steps to ensure the safety and health of our staff. We also have spent the past few days setting up all the tools needed for our team to work remotely, if needed. Our goal is to provide continuous services to members, without interruption.
PIA Northeast is maintaining coronavirus resource pages. Updates are made as we receive information that impacts the insurance industry or small business. Check www.pia.org regularly for the most up-to-date business-related COVID-19 information. For accurate health-related information, we recommend visiting the World Health Organization and Centers for Disease Control websites.
Notifications pertaining to your business will be sent out. We will notify you via email of any significant directives, changes, or legislation that impacts the insurance industry and your business. We are monitoring all state and federal offices, including the departments of insurance, within our five-state region. Our goal is to help you remain in compliance in this ever-changing landscape.
Virtual CE and education sessions are available. We know you still need access to quality education. We are concentrating on our online learning classes right now, and we offer a full slate of CE-approved webinars. We are working to get additional CE courses approved to add to our online catalog.
All conferences and scheduled events have been postponed. In an effort to protect your health, as well as the health of our staff, we have postponed in-person meetings and gatherings through Thursday, April 30, 2020. We will keep you informed on the status of future events as we learn more.
The Company Performance Survey has been postponed. We know you are busy with other things right now. We will solicit your feedback on carrier performance later in the year.
Our technical experts are available for questions. Questions regarding specific coverages for your clients should be referred to the appropriate carrier or underwriter covering those policies. However, our team of technical experts is here to answer any general insurance questions you may have.
Additional coronavirus resources. While in an early stage, PIA National has created a webpage for coronavirus resources, which will be updated regularly.
Again, we know this is a challenging time. PIA is committed to providing resources and information to our members without disruption. We will keep you updated as new information becomes available. Thank you for your patience and trust in PIA.
Sincerely,
Jeff Parmenter, CPCU, ARM