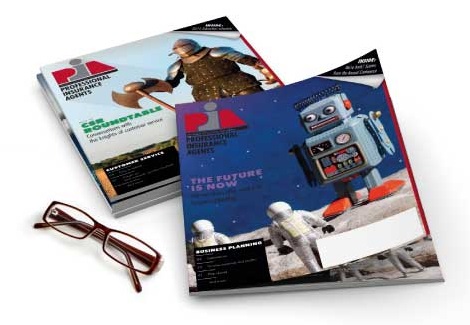 Jan 31, 2020
New employment laws now in effect
A number of new employment laws went into effect on Jan. 20, 2020. These laws, which address employee misclassification, stop-work orders, and employer tax law, include the following:
Misclassification penalty. P.L.2019, c.373 (A-5839) authorizes the commissioner of Labor and Workforce Development to impose increased penalties in the case of a violation of a state wage, benefit and tax law in connection with failing to classify employees properly. An administrative "misclassification penalty" up to a maximum of $250 per misclassified employee for a first violation, and up to a maximum of $1,000 per misclassified employee for each subsequent violation may be imposed. In addition, a penalty of no more than 5% of the misclassified worker's gross earnings will be accessed. This penalty is payable either to the commissioner to be held in a special account in trust for the worker, or paid on order of the commissioner directly to the worker.
Employee misclassification. P.L.2019, c.375 (A-5843) requires employers to post a notice for their employees regarding employee misclassification. Specifically, under the law, an employer is required to conspicuously post notification, in a place accessible to all employees in each of the employer's workplaces, in a form issued by the commissioner of Labor and Workforce Development. The notices must explain the prohibition against employers misclassifying employees; the standard that is applied by the department to determine whether someone is an employee or an independent contractor; the benefits and protections to which an employee is entitled under state wage, benefit and tax laws; the remedies under New Jersey law to which affected workers affected may be entitled; and information on how a worker or a worker's authorized representative may contact, by telephone, mail and email, a representative of the commissioner to provide information to, or file a complaint with, the representative regarding possible worker misclassification. Under the new law, an employer is prohibited from retaliating against an employee because the employee has made an inquiry or complaint to his employer or the commissioner regarding possible worker misclassification.
Stop-work orders. P.L.2019, c.372 (A-5838) permits the commissioner of Labor and Workforce Development to issue a stop-work order against any employer that the commissioner determines to be in violation of any state wage, benefit and tax law. A stop-work order issued under the law requires the cessation of all business operations at every site where the violation occurs, and is to remain in effect until the commissioner issues an order releasing the stop-work order, upon a finding that the employer has agreed to pay the required wages and has paid any wages or penalty owed. The commissioner is required to serve a notice of intent to issue a stop-work order on the employer at least seven days prior to the issuance of a stop-work order.
Joint liability for payment of employer tax law. P.L.2019, c.374 (A-5840) makes any client employer and any labor contractor providing workers to the client employer subject to joint and several liability and shared civil legal responsibility for any violations of the provisions of state employer tax laws, including provisions of those laws concerning the misclassification of workers. The law also provides that any person acting on behalf of an employer, including a client employer or labor contractor, who violates any provision of those laws, or state wage and hour laws, may be held liable, as the employer, for the violation.