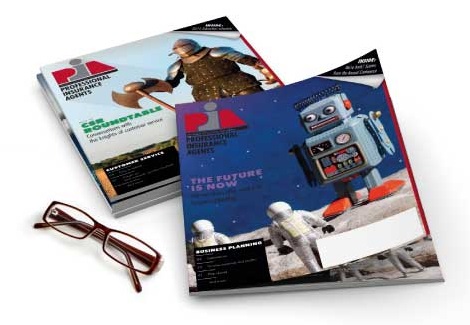 Jan 30, 2020
Gov. Cuomo's Executive Budget contains several insurance-related issues
Last week, Gov. Andrew M. Cuomo delivered his New York State Executive Budget Address, and later he released his Executive Budget bills. Several of the bills would impact the insurance industry directly, including the following:
Part GG–New York State Insurance Fund Small Business Relief–Investment Authority would authorize the New York State Insurance Fund to invest reserves and surplus similar to that of private insurance carriers. The proposed changes in this bill would permit NYSIF to diversify its portfolio, increasing returns through safer investments and, ultimately, lower premiums for business owners.
Under current law, NYSIF is limited in its investment authority, which limits its ability to diversify its portfolio. This bill would grant NYSIF with addition investment authority with the hope that that premium costs will be lowered for policyholders with the decrease being offset by generating additional investment. Coupled with other NYSIF Small Business Relief Proposals, these reforms are expected reduced workers' compensation costs for approximately 100,000 of NYSIF's current customers. It is estimated that small businesses will see a 5% reduction in policy premiums
Part HH–New York State Insurance Fund Small Business Relief–Audit Compliance Authority would permit the NYSIF to cancel workers' compensation policies based on the policyholder's failure to cooperate with a payroll audit. Under current law, worker's compensation insurers, including NYSIF, have the right to audit policyholders records to verify payroll. Typically, WC premium is determined as a percentage of a business's payroll. Audits allow an insurer to verify the correct payroll, and premium, as well as assess the extent of the risk posed by policyholders' business. If a policyholder fails to comply with a payroll audit, NYSIF estimates payrolls—typically increasing the amount of premium that the policyholder owes. In many instances, this increase in premium leads to policyholders missing payments, which can lead to policy cancellation. This bill would authorize NYSIF to cancel a workers' compensation policy when the policyholder fails to cooperate with an audit, after multiple NYSIF attempts to complete an audit.
Part II–New York State Insurance Fund Small Business Relief–Out of State Coverage would permit the NYSIF to enter into agreements with private insurers to cover NYSIF policyholders performing work outside of New York state. Under current law, SIF cannot cover policyholders performing work outside New York state. This bill would allow SIF to partner with private insurers to offer policyholders coverage in situations in which work is performed outside of New York. It would result in lower costs for businesses owners.
PART NN–Protecting New York Consumers from Unfair and Abusive Practices by Strengthening New York's Consumer Protection Law would amend the Financial Services Law to give the New York State Department of Financial Services the authority to proceed directly against unlicensed entities using the same administrative hearing procedures DFS uses for adjudicating infractions by licensed entities.
This bill would expand upon the definition of a financial product or service and small business. It also would set the regulatory framework regarding restitution. The penalties associated with unlicensed actors would increase the financial penalty for unscrupulous acts from $5,000 per offense to more than $5,000 for each offense, or a multiple of two times the aggregate damages, or two times the aggregate economic gain attributable to the offense.