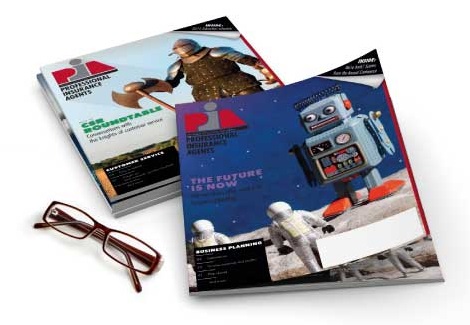 Jan 10, 2020
Regional: N.Y. producers selling life insurance products must meet new standard, Feb. 1, 2020
Highlights:
Reg. 187 goes into effect Saturday, Feb. 1, 2020
Producers or insurers must consider the interests of the consumer only when making recommendations
PIA is offering education about compliance with the new regulation: Jan. 17, 2020 and Jan. 23, 2020.
New York Department of Financial Services' Regulation 187, which adopts a best-interest standard for insurance producers licensed to sell life insurance in New York, goes into effect Saturday, Feb. 1, 2020.
Starting on the effective date, insurance producers or insurers making recommendations to a consumer on a life insurance product must consider the interests of the consumer only when making recommendations.
According to the new regulation, producers or insurers would be acting in the best interest of their client when the producers' recommendations to the consumers are based on an evaluation of the relevant suitability information, including but not limited to: the benefits provided by the policy; the price of the policy; the financial strength of the insurer; and other factors that differentiate products or insurers. Additionally, the producer must act with the care, skill, prudence and diligence when attending to these matters.
The client also must be reasonably informed of various features of the policy and potential consequences of the sales transaction, both favorable and unfavorable, such as:
the potential surrender period and surrender charge;
any secondary guarantee period;
equity-index features; availability of cash value;
potential tax implications if the consumer sells, modifies, surrenders, lapses or annuitizes the policy;
death benefit;
mortality and expense fees;
cost of insurance charges;
investment advisory fees;
policy exclusions or restrictions;
potential charges for and features of riders;
limitations on interest returns;
guaranteed interest rates;
insurance and investment components;
market risk;
any differences in features among fee-based and commission-based versions of the policy; and
the manner in which the producer is compensated for the sale and servicing of the policy.
According to the regulations, producers are prohibited from allowing the amount of compensation they receive on a policy from influencing their recommendation to clients.
Previously, a best interest standard with regard to annuity products sold in New York went into effect on Aug. 1, 2019.