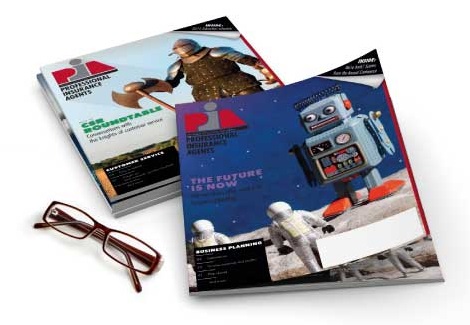 National Oct 31, 2019
TRIA and the benefits of long-term reauthorization
New legislation would renew TRIA through 2027
Highlights:
Reinsurance program ensures coverage in the event of a terrorist attack
Currently set to expire at the end of 2020, new legislation would extend through 2027
Amendments would require U.S. GAO to issue a report on cyber terrorism risks
The House Committee on Financial Services unanimously passed legislation to reauthorize the Terrorism Risk Insurance Act (H.R.4634) for an additional seven years—until Dec. 31, 2027, from the current expiration date at the end of 2020. Otherwise, the bill does not contain substantive changes to the program. Similar legislation has not been introduced in the Senate.
While no substantive changes to the program are proposed in the reauthorization legislation, amendments were added to require U.S. Government Accountability Office to issue a report on cyber terrorism risks. Under the bill, the report should analyze vulnerabilities and potential costs of cyberattacks to U.S. infrastructure, whether cyber liability under a property/casualty policies provide adequate coverage for an act of cyber terrorism, and whether the risk-sharing mechanism under TRIA is appropriate for a cyber terrorism event. Ultimately, the GAO will be asked to set out recommendation on how Congress could amend TRIA to address cyberterrorism.
TRIA has allowed businesses throughout the country to obtain coverage for the risk of a terrorist attack. It functions as reinsurance for insurers that agree to provide terrorism coverage to businesses. Unlike other government-run insurance programs, TRIA does not pay claims directly to policyholders, instead TRIA acts as a reinsurer, reimbursing insurers, under certain circumstances, for the terrorism claims they have paid.
In order for TRIA to be triggered, a loss must first be declared to be the result of a terrorist attack. According to TRIA, terrorism is an act that must be dangerous to human life, property or infrastructure; it does not need to result in casualties or damage to physical property. The attack must be intended to coerce U.S. civilians or U.S. government policy or conduct, and result in damage within the U.S.; on a U.S. vessel or aircraft; or on any premises belonging to the U.S. Further, for reimbursements under TRIA to occur, the Secretary of the Treasury must certify the attack, including that the single attack caused more than $5 million in losses. Next, the total aggregate annual terrorism losses in 2019 must be greater than $180 million. This figure will increase to $200 million in 2020.
Licensed commercial property and casualty insurance likely qualify for reinsurance of terrorism coverage. TRIA does not provide complete reinsurance for terrorism. Insurers have a copay, which is set to rise to 20% in 2020. Although authorized to cover up to $100 billion annually in claims, TRIA has never been tested and has not yet paid out any claim. The main objective of TRIA is to assure lenders and insurers of coverage in the event of an attack.
PIA supports the long-term reauthorization of TRIA.