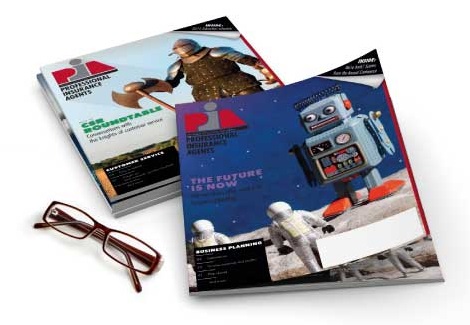 Jun 21, 2019
PIANY overviews legislative session; important issues for members
The New York state Senate and Assembly have adjourned for the year after working overnight Thursday and into this morning. With the session in the rearview mirror, PIA wanted to provide you with a quick update on our legislative priorities, as well as a few other bills of interest.
PIANY was successful in getting passage of a bill that would award continuing-education credits to active members of insurance associations. The bill, S.4365/A.5922, passed through both houses of the Legislature, so it now awaits Gov. Andrew M. Cuomo's signature. You might recall that last year the governor vetoed this bill. We worked with several other associations to address the governor's concerns, and we are hopeful that he will sign the legislation this year. PIANY will monitor this legislation and work with the sponsors to try to ensure the bill is signed. Be on the lookout for a call to action to ask the governor to sign the bill.
PIANY was successful in opposing an unfair practices bill, S.2407-C/A.679-C, that could have dramatically increased the amount of frivolous lawsuits brought against businesses. The bill failed to pass either house. The legislation was moving fast at the end of May, but seemed to hit a wall, thanks in part to the opposition of associations like PIA. While the issue is likely dead for this year, we will watch for this issue in the next session.
Unfortunately, our anti-arson application repeal bill, S.5126/A.1167, failed to pass the Senate. However, the bill did pass the Assembly, which is no small achievement. This bill would remove the requirement to complete an anti-arson application in New York City, the only municipality that still has the requirement. While PIANY may have been unsuccessful this session, we are well positioned in the next session to get this bill across the finish line.
Another quick update on a bill that generated a lot of interest at the end of session: A.6062, which would require carriers to cover lead-paint exposures. The bill passed through the Assembly, but the Senate never took it up, as we predicted. Similar to the unfair practices bill, this is an issue we will be watching closely next session.
If you are interested in how non-insurance issues faired in the democratic Legislature, below are some good general legislative session wrap-up articles. Some highlights are marijuana decriminalization, limousine protections, automatic voter registration, solitary confinement, sexual harassment and climate change.
If you have any questions about these or other issues, contact PIA's Industry Resource Center at resourcecenter@pia.org or by phone at (800) 424-4244.