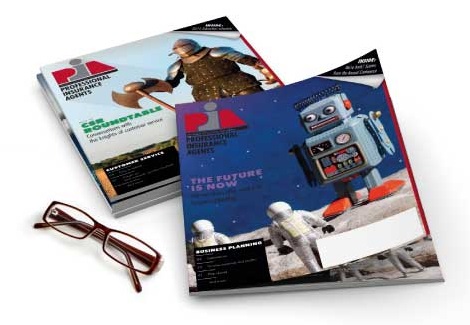 May 14, 2019
Duty-of-care bill conditionally vetoed by governor
PIANJ's top legislative priority regarding producer duty of care was conditionally vetoed by Gov. Phil Murphy on May 13, 2019.
The legislation would have required producers to exercise ordinary and reasonable care and skill in renewing, procuring, binding or placing of property/casualty insurance. They also would be fully liable for negligent actions—but they would not be subject to civil liability under standards governing the conduct of a fiduciary or a fiduciary relationship. In addition, the legislation would have made common sense reforms to the outdated affidavit of merit statute by requiring a producer who completes an affidavit to be licensed in New Jersey, as well as require them to be actively involved in the business of insurance in the previous five years prior to the suit.
The governor's conditional veto completely strikes the section regarding duty of care and eliminates the bulk of the affidavit of merit reforms.
The governor's conditional veto message states incorrectly that the legislation would have eliminated the potential for a civil cause of action in many circumstances. This legislation would not have eliminated any civil cause of action. Instead the legislation only would have permitted producers to argue a defense of comparative negligence—a defense available to virtually every other party in virtually every other civil cause of action in the state. New Jersey courts have ruled that when people are acting in a fiduciary capacity they are barred from asserting a defense of comparative negligence. This court standard has led to skyrocketing E&O costs in the state. This legislation would have aligned New Jersey's standard of care with most other states in the nation.
With regard to the section of the bill addressing the requirements for an affidavit of merit in causes of action against insurance producers, the governor stated that requiring a producer to be licensed in and familiar with the insurance environment in New Jersey would be unduly burdensome.
While disappointed with the governor's conditional veto, PIANJ would like to thank the sponsors of the legislation—Assembly Speaker Craig Coughlin and Senate President Steve Sweeney—for their support of the independent producer community. PIANJ also thanks the bills co-sponsors, and the entire Legislature, as the bills passed unanimously in both houses. In addition, PIANJ would like to thank all our members for their support and participation in the grassroots initiative in which PIANJ engaged. The governor was flooded with hundreds of letters from PIANJ members expressing the importance of this issue to them.
PIANJ will continue to work toward getting common sense reforms to New Jersey's duty of care and affidavit of merit adopted in the state.