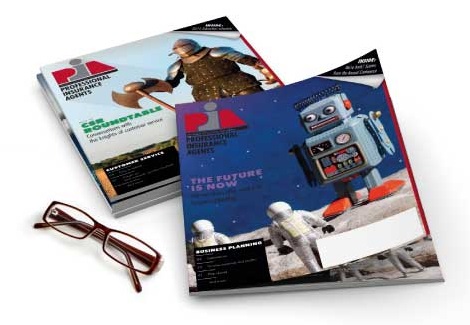 Apr 26, 2019
Action needs to be taken on the PIANJ's top priority duty-of-care bill before May 13
PIANJ's signature duty-of-care legislation (S-2475/A-2034) is on Gov. Phil Murphy's desk. The legislation would standardize the duty of care in New Jersey. Currently, insurance producers can be held to a fiduciary standard in civil cases. This means producers can be held strictly liable for any mistake they make, no matter how small. The current standard prevents producers from using a vital legal defense: comparative negligence.
Comparative negligence is a rule for allocating fault and/or damages when both parties to a lawsuit are at least somewhat negligent. The truth is that things are rarely black and white. Comparative negligence accounts for the gray. Let's use a real-life example:
You have a client who wants to purchase auto insurance. You present the client with a quote for a policy with 100/300 limits. The client refuses the suggested limits and states that he or she wants the minimum limits instead. In the five subsequent years, when you remarket the policy you advise the client to increase the limits. Each time the client refuses to do so. Finally, after five years, you decide to just give the client the minimum limit quote going forward. Of course, that happens to be the year the client has a loss. The client sues you claiming that had he or she been offered higher auto limits that year the client would have purchased it. Under the current fiduciary standard, you would be strictly liable. You didn't offer higher limits that year therefore you are 100 percent at fault.
Under a comparative negligence standard you could provide evidence that the client was offered higher limits in the previous five years and refused each time. Do you, the producer, still bear some of responsibility? Yes. However, under comparative negligence, so does the client. Comparative negligence puts some onus on clients to take responsibility for the choices they made regarding their insurance.
PIANJ believes that insurance producers should be expected to exercise ordinary and reasonable care and skill in renewing, procuring, binding or placing insurance, and are fully liable for negligent actions, but should not held responsible for the negligent actions of others.
The governor must take action on the bill by Monday, May 13, 2019. PIANJ asks you to tell the governor that New Jersey needs to adopt a reasonable standard of liability for producers. To make your voice heard, click here.