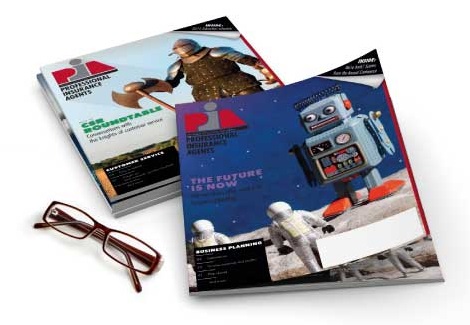 Apr 23, 2019
PIANJ meets with Hartford Steam Boiler
As part of PIANJ's company outreach program, representatives of the association met with representatives from The Hartford Steam Boiler Inspection and Insurance Company in Red Bank on March 14.
The group had a constructive conversation on a wide variety of issues, including the increasing importance of cyber coverage and the role that technology (e.g., smart devices) can play to help carriers and producers assess and mitigate risks for their clients.
PIANJ was represented by President Lloyd "Rip" Bush, CPIA; President-elect Bruce Blum; Secretary and Communications Committee Chairperson Connie Mahoney; Business Issues Committee Chairperson Roger Butler, CIC; and Director of Government & Industry Affairs Bradford J. Lachut, Esq.
HSB was represented by Senior Client Manager Dave Bergeron and Client Manager Eric Connor.
PIANJ thanks HSB for taking the time to meet and recognizing the important role independent insurance agents play in the marketplace.