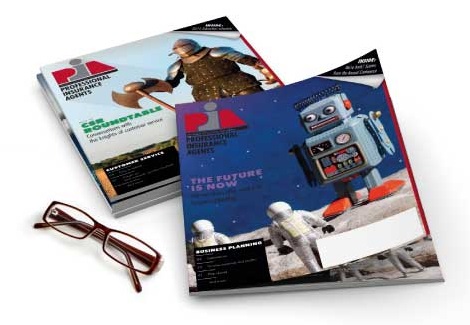 Mar 22, 2019
Insurance industry and business-related bills pass out of Senate committees
PIANY continues to monitor a number of bills throughout the legislative session that could impact the insurance industry and business operations, including the following:
S.3637 would amend certain time frames for action by insurers relating to requests for unclaimed life insurance through the lost policy finder system from 30-45 to 60 days. The bill was introduced by Sen. Neil Breslin, D-44, and passed unanimously out of committee. Section 3240(h)(4) of the Insurance Law went into effect in 2013 and required the New York State Department of Financial Services to develop a system to accommodate requests from individuals who are searching for a lost life insurance policy. Since then, the National Association of Insurance Commissioners developed a nationwide lost policy finder system that insurers licensed in the state are required to use. The additional time that would be afforded under the bill would allow companies to have more time to search for the policies that might be old enough to require a manual search. This bill would make New York state compatible with the NAIC system requirements.
S.4081 would grant assessment corporations the authority to write specified kinds of standalone liability insurance. The bill was introduced by Assemblyman James Skoufis, D-99, and passed out of the Insurance Committee unanimously. These corporations have been writing policies for homeowners, renters, small businesses and farms in upstate New York for decades, but current law prohibits them from writing an umbrella policy for their policyholders. Without this option, it limits the market options that are available to rural policyholders, who rely on small companies for insurance. This bill would offer policyholders in rural areas more options for their insurance.
S.4142 would allow signatures, records and contracts that are secured through blockchain technology to be considered an electronic form, which can be used as an electronic record and signature. The bill was introduced by Sen. Diane Savino, D-23, and passed out of the Internet and Technology Committee unanimously. A blockchain is a continuously growing list of records, which are linked and secured using cryptography. They are encrypted with their own unique signature and timestamp. A signature secured through the blockchain will be more secure than any other protected server due to its level of encryption and decentralization from privatization.
S.838, would establish a policy of equal pay for both sexes and equivalent value of work and directs the taking of corrective action. The bill was introduced by Sen. Velmanette Montgomery, D-25, and passed the Finance Committee 17-2. However, three of the 17 votes were "Aye without Recommendation," which means those members did not want to stop the bill from moving out of committee, but are not sure whether they support it. If passed, this bill would comply with the federal equal pay act of 1963, and implement a state policy of compensating employees in state service equally for work of comparable value. It would set salaries on the basis of equivalent value of work that is not influenced by sex, race or national origin. The bill also would require the president of the civil service commission to make an annual-report to the Legislature and the governor on those segregated titles for which wage disparity exists. This bill also would mandate the governor to appropriate monies to ensure wage disparities are corrected. As of now, this bill only would affect state workers, but PIANY will watch to see if any bills are introduced that would apply to the private sector as well.
For more information on these bills, and other bills that PIANY is monitoring, see the PIAdvocacy.