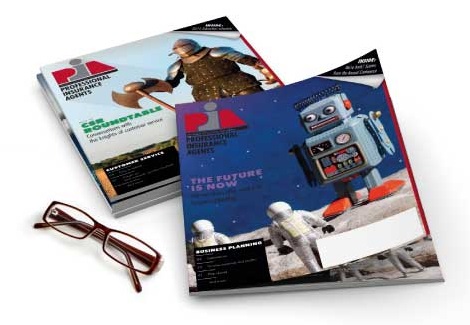 Nov 8, 2018
How paid sick leave affects your agency
Gov. Phil Murphy signed into law legislation that guarantees employees paid time off under certain circumstances in May. New Jersey is the 10th state to enact paid sick leave legislation. The law went into effect on Oct. 29, 2018.
Under the new law, any business that employees one or more persons must provide their employees with paid sick leave. Starting last week, employees are entitled to earn one hour of sick leave for every 30 hours they work, with the amount to time an employee can accrue being capped at 40 hours.
Employers are permitted to waive the accrual time and instead provide any employee with 40 hours at the beginning of each year. In those cases, the employee would not be permitted to accrue any more paid sick leave time for that year. In addition, an employee can carry forward paid time off into a new year, but not more than 40 hours.
If an employer already offers paid time off that is fully paid, including, but is not limited to: personal days, vacation days and sick days, that may be used in the manner described below then they are deemed to be in compliance with this new law. Note that while employees can start accruing time on Oct. 29, 2018, they cannot use their accrued time—absent employer permission—until Tuesday, Feb. 26, 2019.
An employee will be permitted to take leave for: an employee's illness, injury or adverse health condition; a family member's illness, injury or adverse health condition; circumstances resulting from the employee, or a family member, being a victim of domestic or sexual violence; when employee is not able to work because of a closure of the employee's workplace, or the school or place of care of a child of the employee, by order of a public official due to an epidemic or other public health emergency; or a school-related conference, meeting, function or other event requested or required by a school administrator, teacher, or other professional staff member, or to attend a meeting regarding care provided to the child's health conditions or disability.
Any employer must pay paid sick leave at the same rate of pay as the employee is making at the time the leave is taken.
How this law affects your agency and your clients. If you missed the PIA Webinar taught by PIANJ Director of Government & Industry Affairs Bradford J. Lachut, Esq., on this new law, New Jersey Paid Sick Leave, you can request it "on demand" on PIANJ's website.