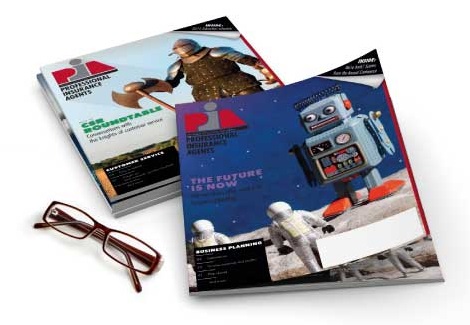 National Oct 23, 2018
U.S. DOL proposes expansion of multiple-employer retirement plans
The Employee Benefits Security Administration at the U.S. Department of Labor proposed an expansion of retirement savings options through Multiple Employer Plans on Oct. 22, 2018. The proposal expands the criteria to join an MEP to businesses in the same industry or with their principal place of business in the same state or metropolitan area. Currently, employers only may join an MEP if they have common ownership or another form of a relationship. This expansion is intended to make it more affordable for small-business employers to offer retirement benefits.
The proposed regulation follows an executive order from President Donald J. Trump. The executive order, issued on Aug. 31, 2018, directed the DOL to expand workplace retirement plans. It cited high costs, limited MEPs and restrictive regulations as reasons many small-business employers do not offer retirement plans as a benefit.
A Pew Charitable Trust survey cited by the White House and DOL revealed that just over half of small- to mid-size businesses offer retirement plans. Half the businesses that do not offer retirement plans cite the cost of setting up the plan or a lack of resources as the primary reason they do not offer the benefit. Through the executive order, the president directed the secretary of labor to examine policies to ease the burdens on these businesses and other American employers so more workers have access to retirement plans.
The proposed regulation addresses the DOL's concerns. After examining the differences in retirement benefits offered by small-business employers compared to larger businesses and the reasons behind the differences, the DOL decided to address the issue by allowing more employers to join MEPs. Instead of strict limits on who may join an MEP, the regulation would expand the criteria to make it a possible option for more employers either through an MEP with other businesses in their industry or an MEP in their region.
The DOL claims MEPs will address many of the obstacles small- and mid-size businesses face when they attempt to offer retirement benefit packages. In the proposed regulation, the DOL asserts investment companies charge lower fees for retirement plans with more assets. An MEP would have significantly higher assets and thus cost less to invest for a small business. Additionally, an MEP would allow a small business to transfer much of the legal risk to the professionals managing the plan.
The DOL proposed the regulation under Title 29 of the Code of Federal Regulations. Comments will be accepted on the proposal. If you have any thoughts or concerns on the regulation, email or call PIA at (800) 424-4244 by Friday, Dec. 14, 2018.