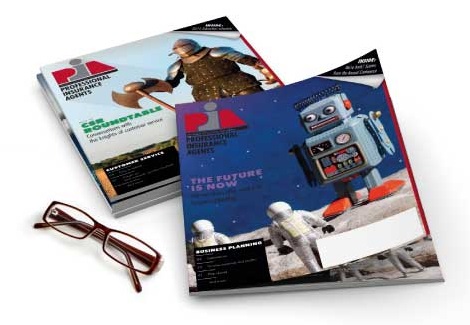 National Sep 15, 2010
PIA partners with vendor to offer agents credit/debit payments
GLENMONT, N.Y.–PIA Management Services Inc., the for-profit management organization of Professional Insurance Agents of Connecticut, New Jersey and New York State, and New Hampshire, has collaborated with Simply Easier Payments to offer PIA members a web-based solution for credit card processing.
"Independent insurance agents often find themselves paying costly fees to credit companies that they are unable to recoup, due to state regulations," said Diane Fowler, executive director of PIACT, PIANH, PIANJ and PIANY. "Our members reported an increasing demand from their clients, who have grown to expect the ability to pay premiums with their credit and debit cards," Fowler said. "Simply Easier Payments provides agents a credit card processing solution that does not include incurring a prohibitive processing fee for the agency."
Simply Easier Payments is a web-based service with a secure link that allows agents or insureds to enter information and authorize payment of their premiums online. Payments take place in real time and at no cost to the agency.
PIA members can click here for more information or call PIAs Simply Easier Payments representative, Strickland Parks at (800) 768-0907 or e-mail sparks@simply-easier-payments.com, and invoke their PIA membership.
PIANY, PIANJ, PIACT and PIANH is a partnership of four state trade associations representing independent insurance agencies, brokerages and their employees throughout their respective states.
-30-