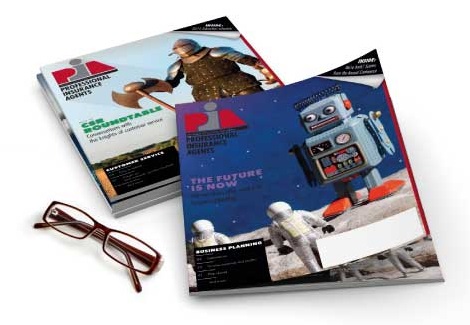 Nov 10, 2020
New Hampshire election results
In an excellent showing of civic engagement, voters turned out in record numbers across the Granite State on Nov. 3, 2020.
New Hampshire's political class anxiously awaited the results in contested races up and down the ballot as it learned whether those candidates with deep New Hampshire roots and service were successful, or whether voters were going to turn to relatively newcomers.
The state level races especially were important this year because the new Legislature will craft the state's next two-year budget and—perhaps more importantly—it will be in charge of redistricting all of the state's districts for the next 10 years.
Here is a quick rundown of how New Hampshire's key races have ended:
Biden versus Trump. Joe Biden's early departure from New Hampshire after the primary nine months ago did not appear to have hurt him as he beat the president by a 53%-46% margin.
Feltes versus Sununu. Gov. Chris Sununu's bid for a third two-year term in the Corner Office was successful. He beat state Sen. Dan Feltes, D-15, 65%-34%.
Shaheen versus Messner. Sen. Jeanne Shaheen, D-N.H., cruised to her third consecutive, six-year term in the U.S. Senate, 57%-40%.
Pappas versus Mowers, District 1. In the closing days of this race, the margin became narrow, but incumbent Congressman Christopher Pappas, D-N.H., won 51%-46%.
Kuster versus Negron, District 2. A repeat of the race in 2018, Congresswoman Ann McLane Kuster, D-N.H., won her fifth consecutive term, 54%-44%.
N.H. Executive Council
The five-member Executive Council has four Republicans and one Democrat. Four of the five seats had strong contests. Here are the results:
District 1: Cryans versus Kenney. This is the fifth match-up between these two candidates for this seat. Democrat Michael Cryans won for the first time in 2018, but he lost his seat to Joe kenney, 52%-48%
District 2: Warmington versus Beard. Cinde Warmington won easily in this heavily Democratic seat, 55%-45%.
District 3: Messmer versus Stevens. Janet Stevens sought to succeed the retiring Russell Prescott. This Republican leaning district was close, but Stevens pulled it out, 51%-49%.
District 4: McKenzie versus Gatsas. Incumbent Ted Gatsas was seeking his second term on the council and he won, 55%-45%.
District 5: Pignatelli versus Wheeler. Another district that offers repeated candidates from 2018, incumbent Debora Pignatelli looked to ward off David Wheeler from the right. However, Wheeler won back his seat.
N.H. state Senate
Before the election, the Democrats held the Senate majority, 14-10, and there were probably six to eight key races across the state that dictated which party controls the Senate for the next two years. The Republicans have flipped the state Senate to a 14-10 majority. The four Republican pickups were:
District 9 (Bedford): Denise Ricciardi is leading Sen. Jeanne Dietsch, 50.5%-49%
District 11 (Merrimack): Former senator, Gary Daniels is leading Sen. Shannon Chandley, 52%-49%
District 12 (Nashua/Hollis): Former senator, Kevin Avard is leading Sen. Melanie Levesque, 55%-45%
District 23 (Exeter/Raymond): Former senator, Bill Gannon is leading Sen. Jon Morgan, 52.5%-47.5%
Sen. Chuck Morse, R-22, will return to his old post as president of the Senate.
N.H. House of Representatives
With the Democrats holding a 233-167 margin (2018 results; there were some vacancies), the governor campaigned statewide asking voters to send more Republicans to Concord to counter the Democrats' efforts in opposing his programs.
It worked; the Republicans won 229-171 seats. Minority Leader Dick Hinch (Merrimack) is positioned to become the next speaker of the House.