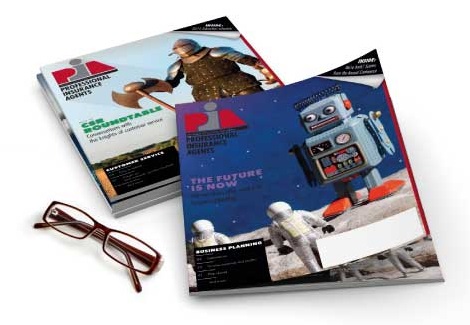 Nov 4, 2020
Connecticut elections so far
Connecticut, like many other states, saw record turnout in yesterday's election. Over 70% of registered voters cast their ballots by mail or showed up at the polls. Here's an analysis of the results as of now in the state House, state Senate, and congressional races.
State House races:
The Democrats will retain control of the state House of Representatives, and they will increase their majority to roughly 98-53, depending on the outcome of a few races, which are expected to be recounted. The Democrats successfully picked up 10 seats, while the Republicans picked up three. Two races remain too close to call.
Democrat pick-ups:
Michael DiGiovancarlo defeated GOP incumbent Stephanie Cummings in the 74th District.
Eleni Kavros-Degraw defeated GOP incumbent Leslee Hill in the 17th District.
Jennifer Leeper defeated GOP incumbent Brian Farnan in the 132nd District.
John Collins defeated GOP incumbent Robin Green in the 55th District.
Stephanie Thomas defeated Patricia Zucaro in an open race for GOP Rep. Gail Lavielle's 143rd District seat.
Jamie Foster defeated David Stavens in an open race for GOP Rep. Chris Davis's 57th District seat.
Aimee Berger-Girvalo defeated Bob Hebert in an open race for GOP Rep. John Frey's 111th District seat.
Mary Welander defeated Dan Debarba in an open race for House Minority Leader Themis Klarides' 114th District seat.
Jim Jinks defeated GOP incumbent Craig Fishbein in the 90th House District.
John-Michael Parker defeated GOP incumbent Noreen Kokoruda in the 101st House District.
GOP Pick-ups:
Donna Veach defeated JoAnn Angelico-Stetson in an open race for current House Speaker Joe Aresimowicz's 30th District seat.
Greg Howard defeated Democrat incumbent Kate Rotella in the 43rd District.
Tammy Nuccio defeated Democrat incumbent Pat Wilson-Pheanious in the 53rd District.
Too close to call:
Incumbent Democratic Rep. Liz Linehan's race to defend the 103rd District against GOP challenger Pam Salamone
Incumbent Democrat Rep. Lucy Dathan's race to defend the 142nd District against GOP challenger Fred Wilms
State Senate races:
The Democrats will retain control of the state Senate, and potentially increase their lead to 24-12 over the Republicans. The Democrats picked up one seat. While four races are too close to call.
Dem pick-ups:
State Rep. Rick Lopes defeated incumbent GOP Sen. Gennaro Bizzarro in the 6th District
Too close to call:
Incumbent Democratic Sen. Alex Kasser versus GOP challenger Ryan Fazio in the 36th District
Incumbent GOP Sen. George Logan versus Jorge Cabrera in a rematch in the 17th District
Incumbent GOP Sen. Eric Berthel versus Jeff Desmarais in the 32nd District
Incumbent GOP Sen. Tony Hwang versus Michelle McCabe in the 28th District
Congressional races:
All five members of Connecticut's congressional delegation are projected to win their races when all the votes are counted, which means the state will solidly remain democratic at the federal level. First-term Congresswoman Jahana Hayes,' D-5, race against GOP challenger David X. Sullivan was closer than expected, and Hayes still has yet to declare victory. Rep. Rosa DeLauro, D-3,easily fended off challenger Margaret Streicker, who poured a significant amount of her own funds into a race.