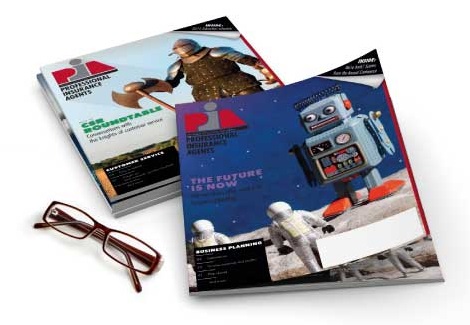 Jan 17, 2020
Consumer privacy legislation introduced to New Hampshire House
Highlights:
California's consumer privacy act went into effect Jan. 1, 2020
Intended to give consumers more control over personal information
Impacts businesses in California based on gross revenues or collection of personal data
New Hampshire subject to similar legislation
The California Consumer Privacy Act went into effect Jan. 1, 2020, resulting in many websites suddenly including a disclosure on tracking consumer activity for advertising purposes. In the midst of significant changes regarding consumer privacy and data security, insurance producers in other states may wonder if other states will pass similar legislation. New Hampshire has followed California's lead—similar legislation for New Hampshire businesses has been introduced in the state House of Representatives (H.B.1680). This legislation has the same threshold that businesses operating in the state of New Hampshire would need to meet before they would need to comply with the requirements.
According to the California law and legislation in New Hampshire, the thresholds a business must meet before needing to comply with the CCPA consider gross revenues or the personal information collected by the business. The statute applies only to entities that do business in California with more than $25 million annual gross revenues; buy, receive, or sell the personal information of 50,000 or more consumers, households, or devices for commercial purposes; or derive 50% or more of its annual revenue from selling consumers' personal information. Commercial clients may be required to comply with the CCPA if they meet one of those thresholds and do business in California. Unlike the recent insurance data security laws, the CCPA applies to all business entities, regardless of the nature of the business.
The CCPA is designed to improve consumer privacy and gives consumers greater insight and control over how their personal information is shared. Entities that must comply with the CCPA must disclose the specific pieces of personal information they collected, the purpose for collecting such information, and how that information is used. To give consumers more control over their information, the law allows them to request that their personal information is not shared with third parties. Because of these requirements, websites funded by advertising sales are posting disclosures that they are tracking visitors, and they provide visitors a way to opt-out of the sale of their data. California has provided limited information on how the state will enforce the CCPA.