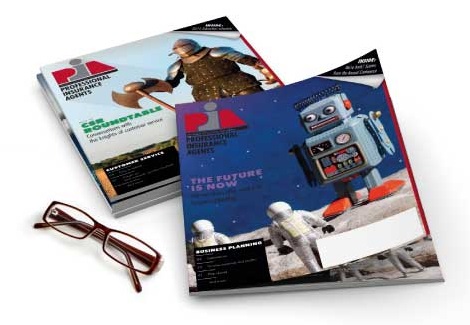 Jul 26, 2019
Legislation addresses further crumbling foundations questions and concerns
Last year, Connecticut passed legislation to offer financial support to homeowners with foundations crumbling due to the presence of pyrrhotite in the concrete. Due to the high cost of replacing the foundation and coverage exclusions in homeowners policies, the state Legislature created the Healthy Homes Fund to provide grants of up to $175,000 per affected home, which is funded by a $12 surcharge on insurance policies. When signing the legislation, then Gov. Dannel Malloy raised several concerns regarding the language of the law and the intent to the Legislature. Now, Public Act No. 19-192 clarifies questions from the original legislation; addresses some of those discrepancies; and creates a loan program to further help homeowners in the state.
First, the act amends the definition of a residential building and clarifies who must pay the annual surcharge. The definition of residential building (in C.G.S. Section 8-440) was expanded to clarify that it refers to "a single-family or multifamily residential dwelling, including, but not limited to, (A) a residential unit in a condominium … or (B) a unit that is used for residential purposed and located in a common interest community." A building containing residential condominiums or units of a residential, common interest community also falls under the definition in the statute. This clarifies the question regarding what policies must include the surcharge for residential property as the initial definition contained fewer details.
Second, the initial legislation applied the surcharge for each named insured when the clear intent of the Legislature had been to apply the surcharge to each policy. Public Act No. 19-192 revises C.G.S Section 38a-331 to clarify that the surcharge applies to each policy and the first-named insured has the responsibility to pay the surcharge upon the commencement or renewal of the policy. The same section expands on the criteria for applicable policy to reflect the elaborated definition of residential building.
Third, while homeowners could receive a grant of $175,000 from the Healthy Homes Fund to replace their foundation, concerns were raised about this still being an insufficient amount for some homeowners. The act creates a loan plan to supplement the grants by having the state guarantee the loan with the total amount of guaranteed loans capped at $20 million total. Participating financial institutions must be posted online by Sunday, Sept. 1, 2019, and may loan up to $75,000 to an eligible borrower through the program only for eligible repair expenses. Borrowers still must meet the institution's underwriting standards and secure the loan by a mortgage deed. The locked-in interest rate on the loan may not exceed the applicable rate through the New England Fund program of the Federal Home Loan Bank of Boston for Amortizing Advances and the loan must be repaid in full within 20 years.