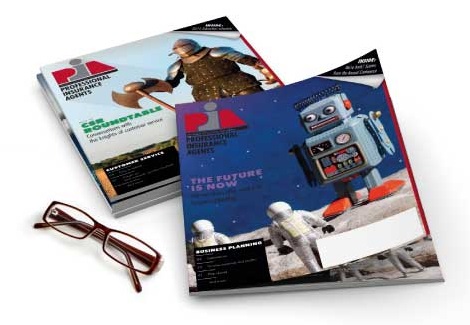 Jun 28, 2019
Paid family medical leave plan to go into effect in 2021
After months of discussions and negotiations, Connecticut political leaders drafted and passed a paid family and medical leave bill that will give every employee in the state access to paid, job-protected leave to care for loved ones or address their own major health concerns. Gov. Ned Lamont signed the legislation (Public Act 19-25, previous S.B.1) this week surrounded by politicians, community members and activists who spent years advocating for the legislation.
Connecticut's PFML program will allow covered employees to take up to 12 weeks of paid leave for the birth or adoption of a child; to care for a seriously ill relative; or to receive treatment for their own serious illness. Employees who deal with serious pregnancy complications may be eligible for an additional two weeks of leave—a provision that sets Connecticut apart from other states with PFML programs. To qualify as a covered employee, an individual must earn at least $2,325 during the employee's highest earning quarter and be presently employed by the employer or been employed by the employer in the preceding 12 weeks. Self-employed individuals and sole proprietors also may choose to enroll in the program, if they reside in Connecticut and participate in it for at least three years.
Under the legislation, covered employees will receive 95% of their base weekly earnings up to 40 times the minimum wage. Above that amount, covered employees will receive 60% of their weekly earnings. The total weekly compensation shall not exceed 60 times the state minimum wage. Covered employees will be eligible to take paid leave through the program from Jan. 1, 2022. An employee's job will be protected while he or she takes paid leave.
To fund the program, individuals participating in the program will contribute a percentage of their weekly earnings to the Family and Medical Leave Insurance Trust Fund. The exact rate will be set and adjusted to ensure funding for the trust. Per the legislation, it cannot exceed 0.5% of the subject earnings. Employers will not make any additional contributions to the program. Self-employed individuals and sole proprietors who choose to participate in the program will pay the same rate. Employees will be required to begin contributing to the PFML trust on Jan. 1, 2021.
Covered employees may take leave for an array of reasons related to their family's health as well as their own health. All covered employees may take paid leave for the birth of a child or adoption of a child. They also may take leave to care for a family member with a serious illness or to care for a person with a serious illness with whom they have a "family like relationship." Additionally, if the covered employees have their own serious illness, then they make take up to 12 weeks paid leave for their own treatment.
The PFML program and the trust fund will be overseen by the newly created Paid Family and Medical Leave Insurance Authority. The authority will have a board of directors made up of appointees with specified professional experience by legislative leaders; appointees by the governor; and commissioners from a number of relevant administrative agencies (or their designees). Beginning on Sept. 1, 2022, the authority will be required to annually publish the contributions collected and benefits paid during the previous fiscal year, as well as an accounting of the administrative costs of the program and other financial information regarding the trust funding the program.
By passing PFML, Connecticut joins all its neighboring states to expand this important benefit for all workers. New York's paid family leave program already is in effect; Rhode Island first passed its program in 2014; Massachusetts will begin collecting contributions to its program in October 2019. Other states have either passed their own programs or begun to consider the legislation. Paid family and medical leave also is a national issue.