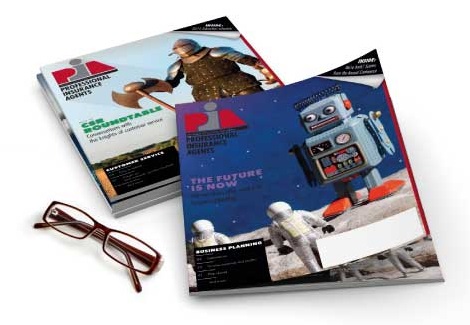 May 2, 2019
PIACT attended press conference announcing Spanish licensing exams
Connecticut Insurance Department Commissioner Andrew Mais announced last week that Connecticut insurance producer licensing exams will be available in Spanish starting October 2019.
PIACT President Mark Connelly, CIC, and PIACT past President Augusto Russell, CIC, joined Mais; Senate Committee on Insurance and Real Estate Chairman Sen. Matt Lesser, D-9; House Committee on Insurance and Real Estate Chairman Rep. Sean Scanlon, D-98; and other government and industry representatives at a press conference on April 25, 2019, announcing the new option for producer licensing exams.
The decision to offer the exams in Spanish followed the introduction of legislation by Rep. Chris Rosario, D-128. Lesser and Scanlon noted the change in licensing exams will increase professional options for Connecticut residents, and they hope it will result in expanded insurance coverage for the state's Spanish-speaking communities.