Women Mentoring Women
Continuing to Climb
Attendees work to establish an effective mentorship program
More than 60 insurance professionals attended the PIANJ Women's Business Forum, Women Mentoring Women, Oct. 30, at the Palace in Somerset. The collaborative session—facilitated by Cynthia Heismeyer, vice president, director of marketing for Selective Insurance—focused on designing an ideal mentoring program. The program was broken down into several working sessions, starting with a brief review of Heismeyer's discussion from a previous Women's Business Forum she led last year (i.e., key components of a successful mentorship program; various program styles; and the essential qualities of a good mentor/mentee relationship). The conversation then discussed how to create a mentorship program and included interactive sessions, so the participants could see how to establish a valuable mentorship program in their agencies.
During the first interactive session, participants started with a warm-up exercise that showed how good ideas could be improved by better ones—despite time constraints. In the second interactive session, Heismeyer outlined the seven steps for creating an effective mentorship program: 1. the value proposition; 2. program goals and objectives; 3. roles and responsibilities; 4. selection criteria and matching method; 5. program implementation; 6. supporting documents and resources; and 7. program evaluation.
Afterward, the attendees were divided up into seven groups—each focusing on one of the outlined steps—so they could work to cluster ideas and create the best recommendations for their assigned step, which they then shared with all those who attended the forum.
For additional information on establishing a mentorship program, see the following links:
PIANJ thanks both Heismeyer and all of the Women's Business Forum attendees for their efforts in creating this framework for an effective mentorship program. PIANJ is planning its next Women's Business Forum in the spring of 2020.
Scenes from the program: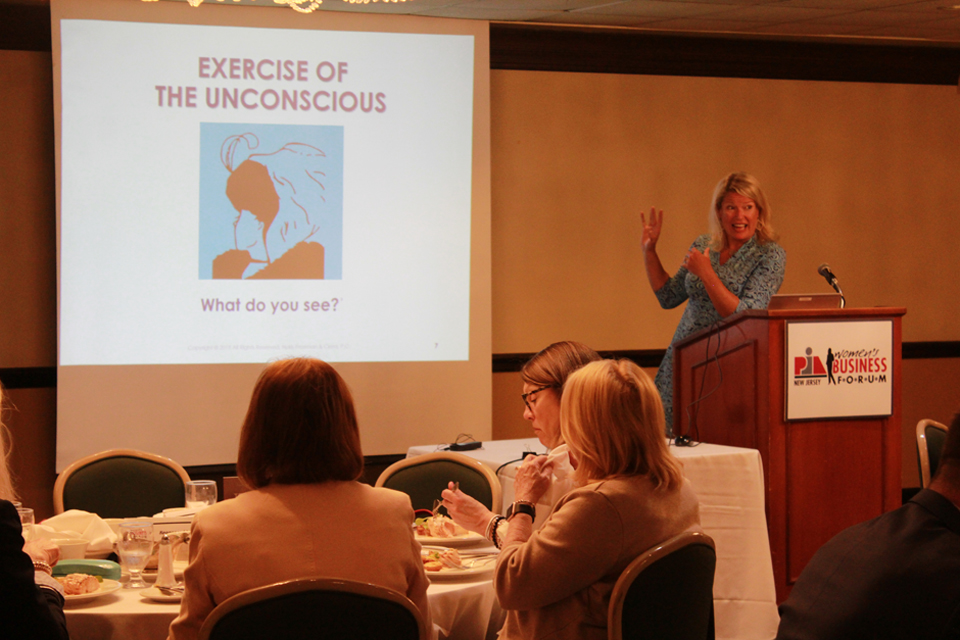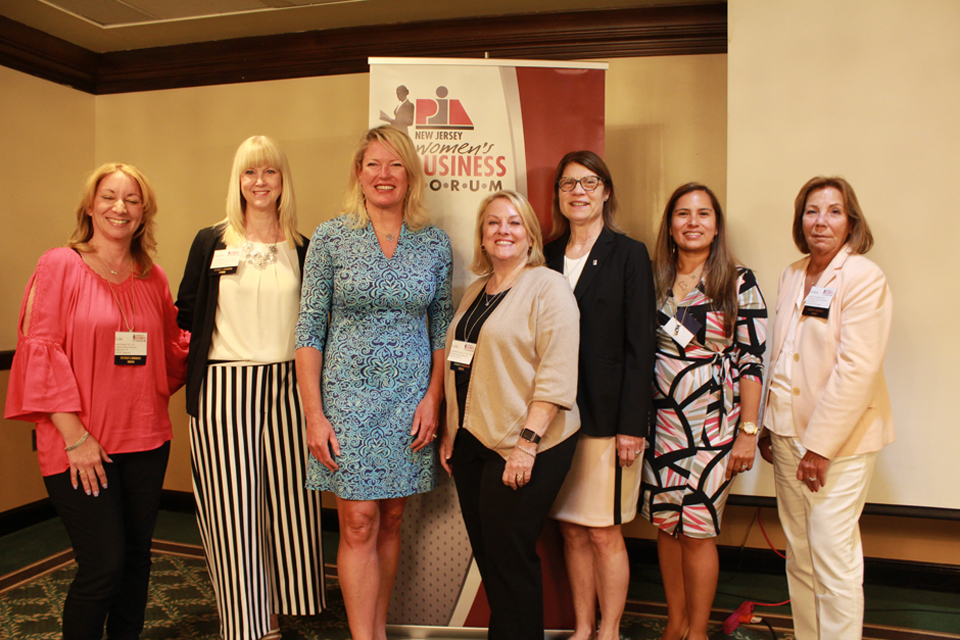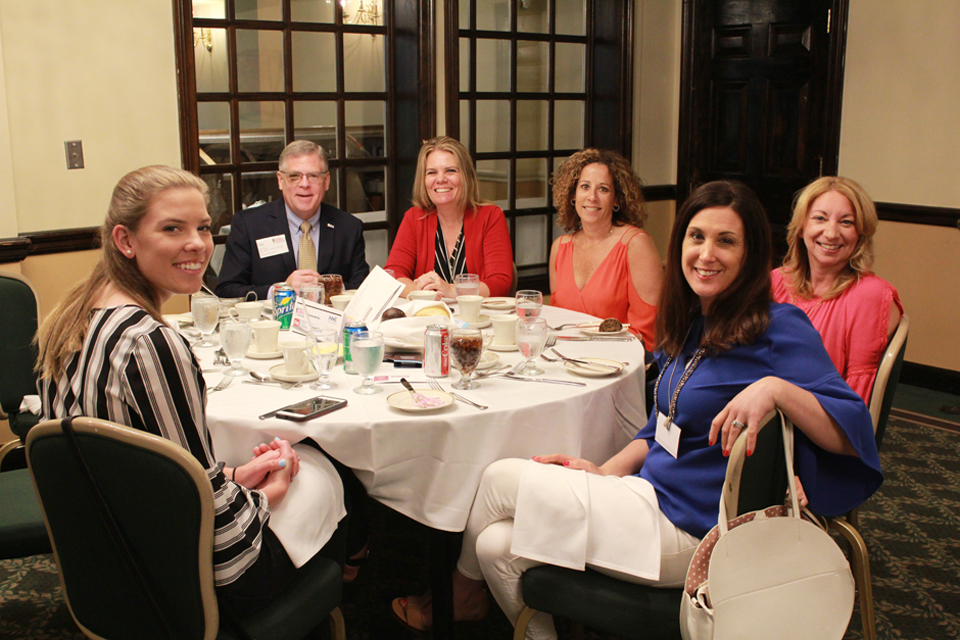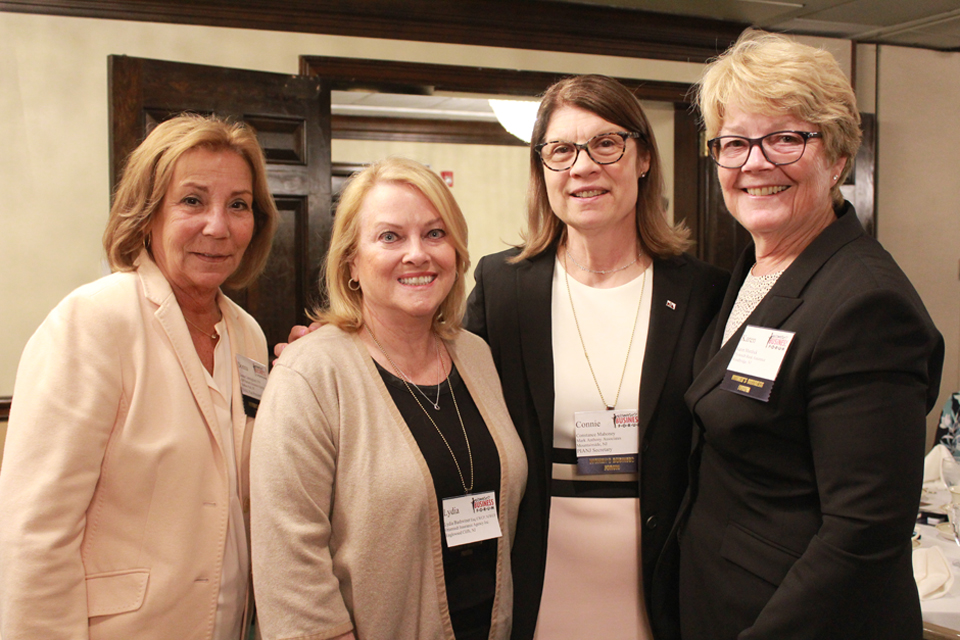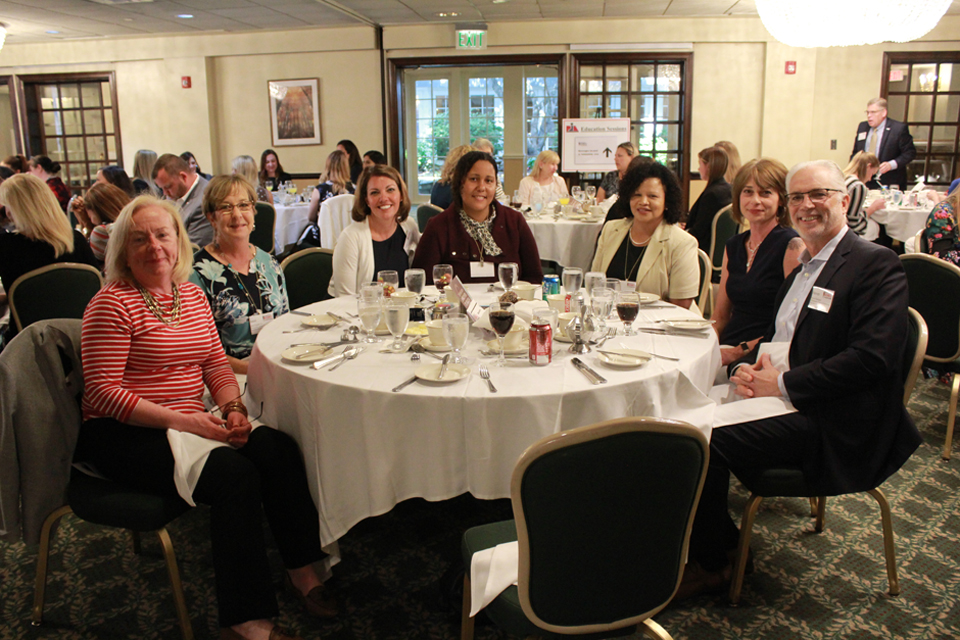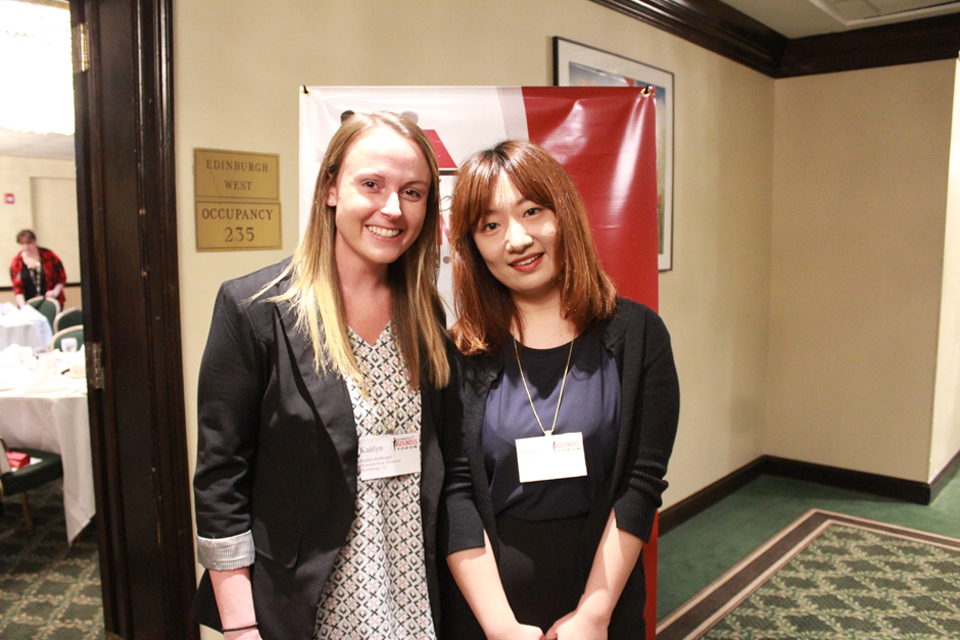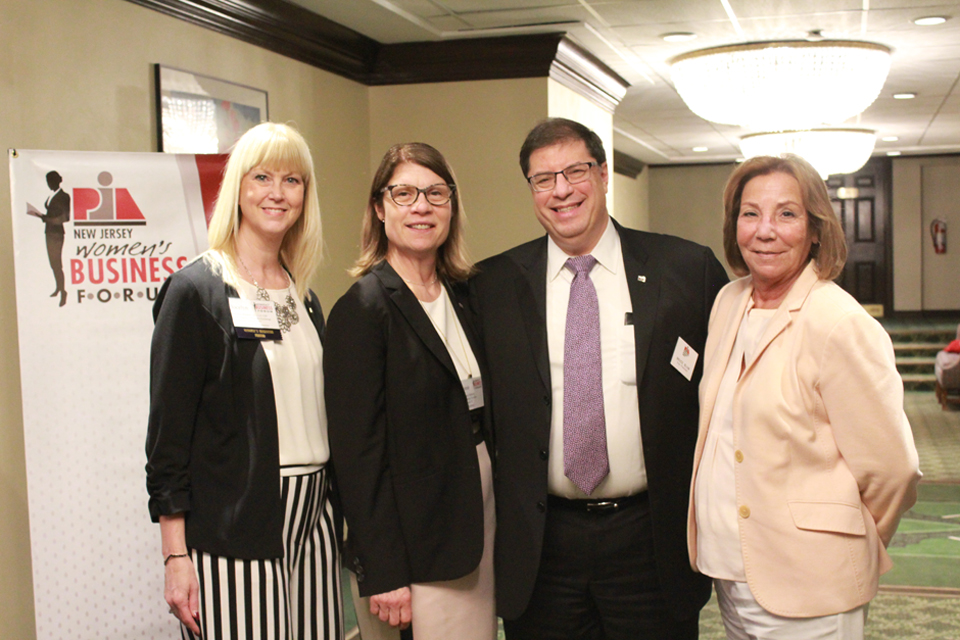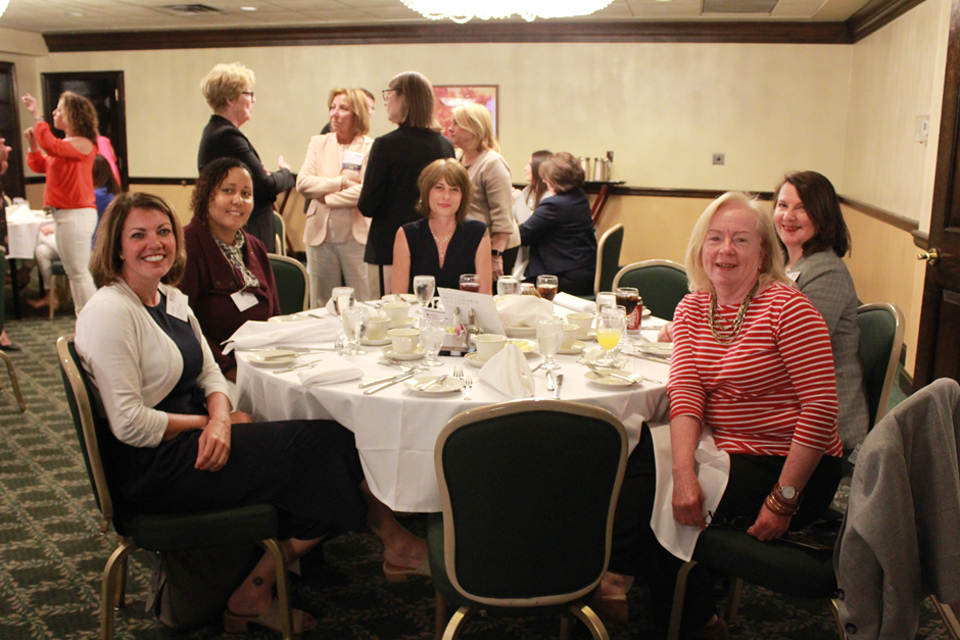 Past forums
May 1, 2018
Women Mentoring Women: Reaching New Heights Together
More than 60 attendees heard Cynthia Heismeyer, vice president, director of marketing, Selective Insurance, discuss growth, opportunities and how to create a supportive network for women. More …
Sept. 19, 2017
Lieutenant Gov. Kim Guadagno
PIANJ held its fall Women's Business Forum on Sept. 19, 2017 at Forsgate Country Club, Jamesburg, N.J. Insurance professionals from across the state attended the event to hear from the state's first Lieutenant Governor Kim Guadagno. More …
Oct. 27, 2016
Washington Economic, Policy and Political Updatey
Joan Woodward, executive vice president for public policy at Travelers, gave us an update on policy and politics in Washington, D.C., in the midst of one of the most hotly contested and unpredictable election cycles. More …
May 17, 2016
How professional insurance women can overcome obstacles and biases in the industry
Jeanette Iglesias, of JI Coaching and Consulting in Princeton, NJ, facilitated an interactive workshop that focused on leadership and women's empowerment. Participants brainstormed practical solutions and possible approaches to counter biases and obstacles in the insurance industry. More …
Oct. 13, 2015
Networking luncheon with Congresswoman Bonnie Watson Coleman, D-12
Congresswoman Bonnie Watson Coleman took time out of her busy schedule to come and discuss the power of women in the insurance industry as well as business and politics in general. She talked about how women are now more than ever serving in in stronger roles in what has been primarily male dominated industries and the importance of continuing to do so. More …
May 12, 2015
Productivity Hacks: Today's Tools and Tips for Getting it All Done
On Tuesday, May 12, Deborah Smith, president of Foxtrot Media LLC, discussed the strengths women bring to the insurance workplace and shared the tools and tactics she uses to manage her business and personal life. More …
Nov. 12, 2014
Women and Wealth: Financial Planning Strategies (across a lifetime) for Women
On Wednesday, Nov. 12, Wendy Murphy, CFP, financial advisor, financial planning specialists, The Murphy Group; Morgan Stanley Wealth Management, shared tips, tricks, advice and her experiences on building wealth across a lifetime.. More …
May 15, 2014
THIS IS NOT WHERE I INTENDED TO BE! But Boy, Am I Happy I'm Here!
Over 30 women came together for an interactive discussion with four distinguished female agency and company executives on May 15th at Forsgate Country Club in Monroe Township. The forum, which featured women at different stages in their careers, consisted of a question-and-answer format with free-flowing conversation. Attendees learned how the panelists chose insurance for their careers, why they stayed, and what's on the horizon for tomorrow. More …
Nov. 21, 2013
Stress Less! Strategies and Exercises to Manage Your Stressors
Attendees gathered at Forsgate Country Club on Nov. 21, 2013 for the luncheon program "Stress Less! Strategies and Exercises to Manage Your Stressors". Speaker, author and trainer Della Menechella facilitated the interactive session helping women to identify their top stress-producing situations and acquire the skills to manage them more effectively. More …
May 23, 2013
Powerful Women, Powerful Choices
Professional Insurance Agents of New Jersey held its spring Women's Business Forum on May 23, 2013, at Forsgate Country Club in Monroe Township. Donna Cunningham (ADP/Statewide Insurance Agencies), Angela Bossbaly (Travelers Select), Karen Murdoch (Plymouth Rock Management Company) and Kathleen Scales, AAI, CIC (J.S. Braddock Insurance Agency), conducted an executive panel "Powerful Women, Powerful Choices" exploring the importance of women in the industry and the paths they have chosen to become leaders in a field which serves people and businesses in all walks of life. More …
Oct. 3, 2012
Developing Your Corporate Social Media Strategy
The Professional Insurance Agents of New Jersey held its autumn Women's Business Forum, Oct. 3, 2012, at the Hyatt House in Branchburg. Deborah Smith, social media consultant, trainer and president of Foxtrot Media, LLC, presented a program geared to "Developing Your Corporate Social Media Strategy." Attendees enjoyed the networking luncheon and learned how to use blogs; Facebook; LinkedIn; and Twitter to build their professional brand, capture leads and keep the conversation going with customers. More …